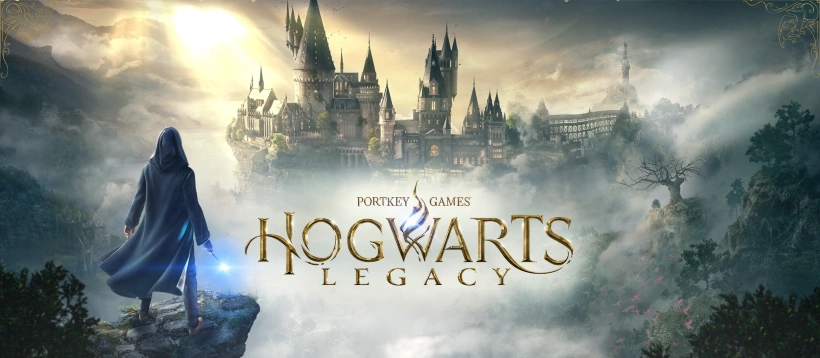 The latest game in the Harry Potter franchise, Hogwarts Legacy is getting very good reviews from the critics. Depending on the user experience, it's expected to be a big hit.
Hogwarts Legacy is among the most awaited games of this year. From gaming news to videos to social media, everyone is talking about it and everyone is eagerly waiting for it. So much so that it's among the top selling games on Steam since almost a month now. The game was originally going to release last year, but got pushed back to this year instead.
The game has its own set of controversies. Specifically, some have called for a boycott of the game due to some comments made by J. K. Rowling, the author of the Harry Potter books. But the game developers have distanced themselves from the comments and insisted that J. K. Rowling isn't involved in it.
Made by Avalanche Software (not to be confused by Avalanche Studios), the game is expected to be quite interesting. The immersive, open-world, action role-playing-game is set 100 years before the story of the Harry Potter series and explores the wizarding world of that era.
The game is going to release 3-4 days later. However, the reviews from the critics are already out. Let's look at some of them.
Critics Praise Hogwarts Legacy In Reviews
IGN gave the game 9 out of 10. It said:
In nearly every way, Hogwarts Legacy is the Harry Potter RPG I've always wanted to play. Its open-world adventure captures all the excitement and wonder of the Wizarding World with its memorable new characters, challenging and nuanced combat, and a wonderfully executed Hogwarts student fantasy that kept me glued to my controller for dozens of hours. It's certainly weighed down by technical issues, a lackluster main story, and some poor enemy variety, but even those couldn't come close to breaking its enchanting spell over me.
PCGamesN
PCGamesN wasn't so generous in their review. They gave the game 7 out of 10:
Hogwarts Legacy starts constrained, but the further you progress, the more it opens up. The world around Hogwarts feels quite Fable-esque, while the gear and inventory system is very similar to Destiny 2. Meanwhile, interacting with other characters and ticking things off the map works like it did in Assassin's Creed Valhalla. All of these are great games and by cribbing from them Hogwarts Legacy has taken the safe route to offering a capable open-world RPG. But without something more original going for it, it struggles to develop an identity of its own. That'll be especially bothersome for anyone who isn't an existing Potter fan.
Eurogamer Germany
Eurogamer Germany (translated) gave the game 8 out of 10. It said:
Hogwarts Legacy convinces on many levels and surprises with loving details and great inventiveness. But even the beautiful wizarding world is not completely perfect.
Video Games Chronicle
VGC gave the game 4 out of 5 stars. It said:
Hogwarts Legacy brilliantly captures the magic of the world of Harry Potter with its beautiful open world, engaging characters and exciting combat. While the open-world elements of the game make it feel more dated than we'd have liked, it's otherwise the best the Wizarding World has been in a video game.
GamesRadar
GamesRadar, like PCGamesN, wasn't that generous. It gave 3.5 out of 5 and said:
With its stunning recreation of beloved Harry Potter landmarks and thrilling combat, Hogwarts Legacy definitely has its moments. Sadly, it tries to do too much all at once, and never quite settles into a comfortable rhythm, or leverages the player experience against the established laws of the wizarding world.
Overall, Hogwarts Legacy's PC version has 82 out of 100 score on MetaCritic and 86 out of 100 score on OpenCritic.
Conclusion
As we can conclude from some of the above reviews. The game is likely to be very good.
A lot of the reviewing critics are highly concerned about the politics that is happening outside the game. The book author comments and such. Which is somewhat understandable.
But the problem is, the politics doesn't seem to do justice to the game, which seems to have had a lot of efforts put into it. Some critics do acknowledge this and are trying their best to distance the game and book author. But some biases can be expected and seen in these reviews – including from some of them which we didn't link. So if there are no major amounts of bugs or performance issues, we expect the game to be a big hit with the consumers and common users.
It's important to mention that Overclock3D reports that Hogwarts Legacy's PC version will come with a support for FSR 1.0, FSR 2.0, DLSS 3.0, XeSS, and DLAA upscaling options at launch. This is unseen anywhere before.
We may or may not review this game on our site. The reason is, the game is expected to run into 35 or more hours. We usually take months to complete such game and by time whole internet will be filled with enough reviews. Not to forget, a lot of other top of line games might be released by then.
Hogwarts Legacy is going to release on 10 February on consoles and PC. However, those who have bought the Deluxe Edition of the game can get their hands on the game on the 7th February itself.
PC gamers can purchase the game from Epic Games Store or Steam. The base game is priced at $59.99 but might change from region to region, though.
We are sorry that this post was not useful for you!
Let us improve this post!
Tell us how we can improve this post?