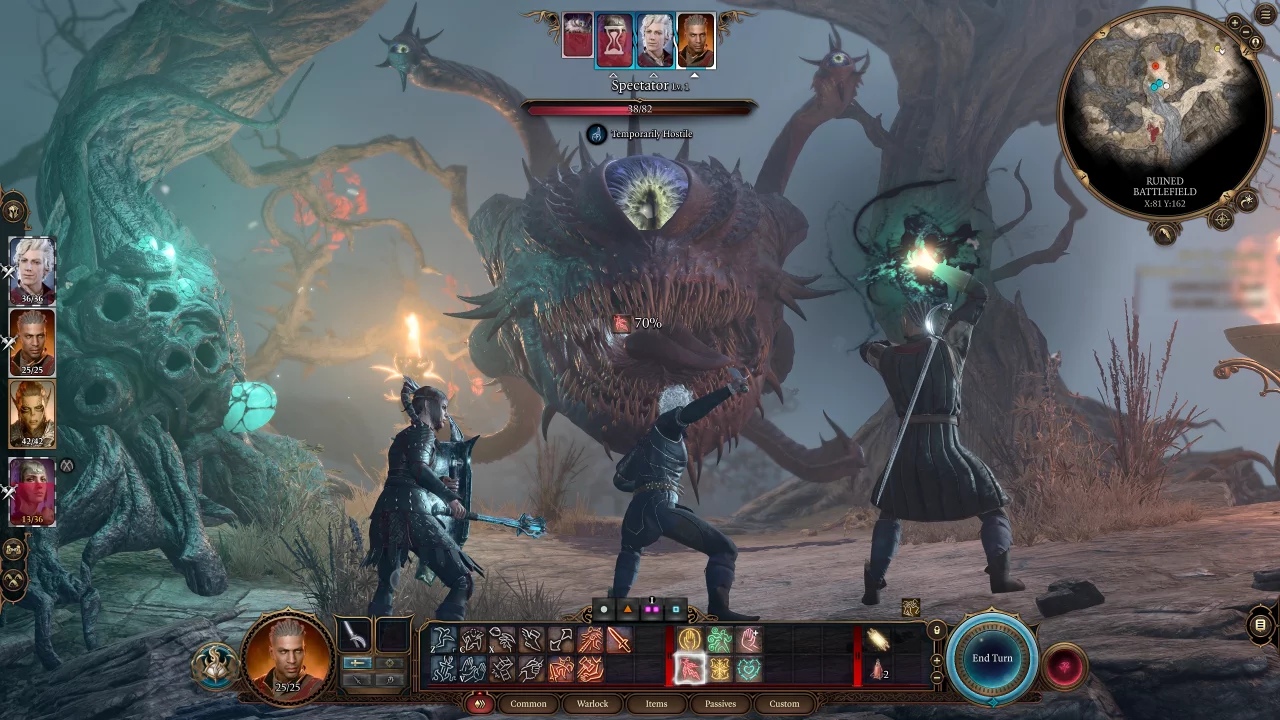 Baldur's Gate 3 enjoys a Metascore of 97 on Metacritic. Making it the highest-rated game ever in the history of PC gaming.
In recent times, we have seen many disappointing game releases from top gaming companies. This is especially true on PC. With rare exceptions though.
Some games have had gameplay issues, while others have had design issues. A lot of them also have optimization issues, where the games have performed poorly on PCs when released. This is because their PC ports have not been that great.
So, gamers have been looking for a game that does not disappoint them. It looks like Baldur's Gate 3 not only fits into that, but also sets a new standard for other games.
Baldur's Gate 3 is a turn-based RPG that was released on August 3rd.  It is developed by Belgian game developer Larian Studios, best known for other well known games like the Divinity series.
The was released after staying for almost three years in early access. It looks like it's well worth it, going by the reviews so far.
Best Rated PC Game On Metacritic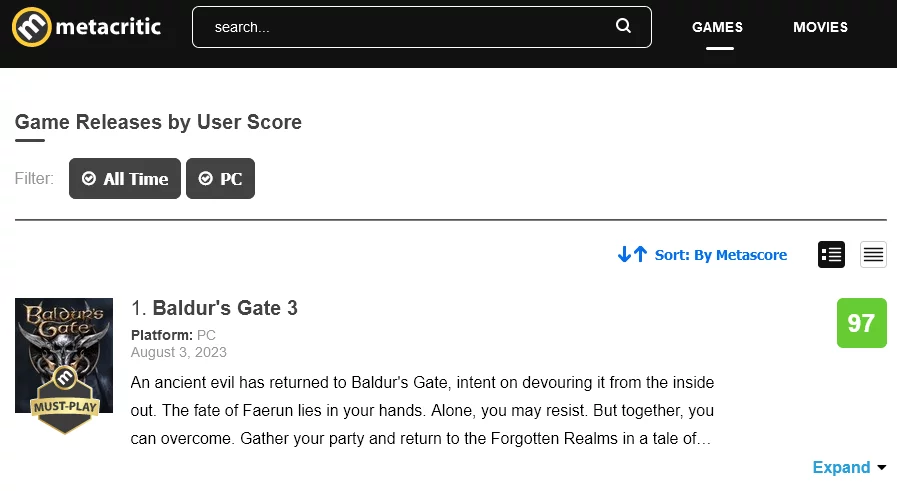 TechSpot reports (also thanks to @PMS_Jordan alerting us) that Baldur's Gate 3 has become the top-rated PC game of all time on Metacritic with a Metascore of 97 (out of 100).
There's a good reason, too. Just look at all the reviews on the game's critic review page. All have nothing but praise for the game. Sure, during the publication of this article, some gaming sites like IGN and Digital Trends have yet to post their scores, but don't expect them to be too bad either.
On Metacritic, Baldur's Gate 3 sits above great games like Half-Life 2 (96 score), Grand Theft Auto V (96), original Half-Life (96), Portal 2 (95) and others.
If not is not enough then look at OpenCritic which rates it the best game ever across all platforms. That alone speaks a lot. Not to forget, here too it sits above the likes of Super Mario Odyssey, recent The Legend of Zelda games, Red Dead Redemption 2 among others.
To add to that, if the performance of the game is concerned, its requirements are modest by modern standards. TechPowerUP did a great review to show its performance. It seems to perform quite nicely, unlike some other games we have seen these days.
Top Played Game On Steam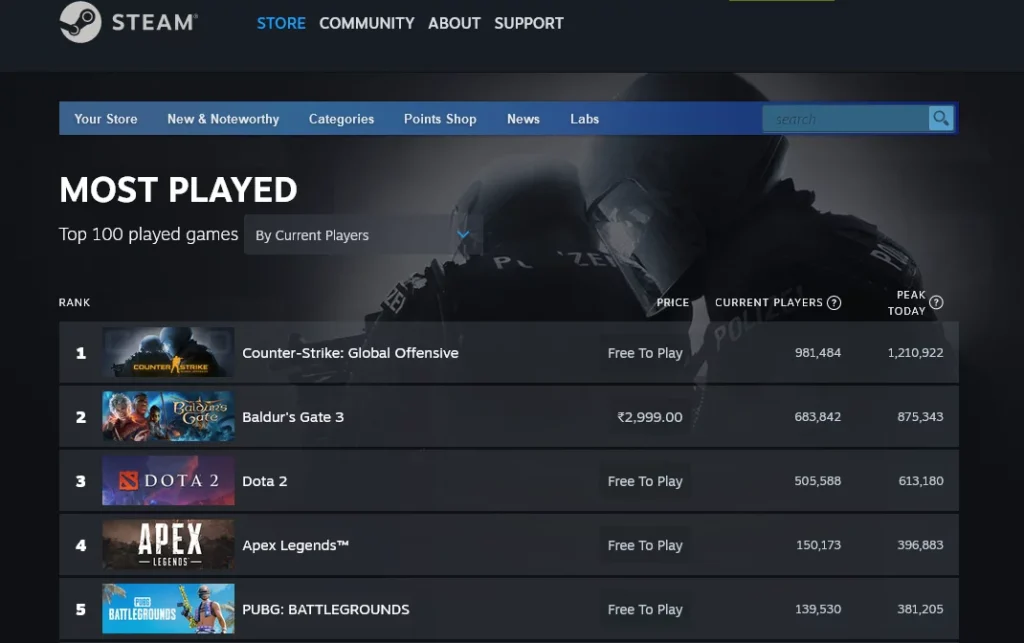 If reviews alone are not enough, then let us also look at Steam charts. As per the official Steam Charts, Baldur's Gate 3 is currently the second most played game on Steam, nearing almost 900 thousand players.
Not only that, third-party site SteamCharts.com shows that it's seventh on the list of the highest number of players on Steam.
On Steam itself, the game enjoys a 94% rating on user reviews. With many praising the game's lack of microtransactions, game design and gameplay.
Not to forget. The game has no DRM. This means that Baldur's Gate 3 is not only available on Steam but also on GOG too.
While turn-based RPGs might not be of interest to everyone, those who like such games should definitely try them. It's certainly a good game, going by the ratings and reviews from everyone.
We are sorry that this post was not useful for you!
Let us improve this post!
Tell us how we can improve this post?