While Nvidia will release GeForce RTX 3050, AMD users might get Radeon RX 6400 and Radeon RX 6500 XT. Intel, on the other hand, is working on Intel Arc Alchemist A380.
All computers and laptops require a processor known as a CPU to process information. However, CPUs don't necessarily process any information that gets displayed on the screen, that's the job of a GPU, that is, the graphics processing unit.
Many entry-level CPUs, especially the ones used in laptops, come with GPUs embedded on top of CPUs. But those GPUs are highly underpowered, making them suitable for just daily work. So this makes it very important for gamers to have something more powerful, this is when dedicated graphics cards come to the fore.
Graphics cards are highly complex and dedicated cards specially designed to be installed into computers and laptops as extensions into their dedicated slots. These graphics cards are specifically made for gamers and graphic designers, among others.
Graphics cards have had a long history. Since the 1990s they have been attracting the deep interest of the ever-growing PC gaming community. Along with their interest, their specs and prices have increased too.
However, the most important years of graphics cards have come in the last 3-4 years. The pandemic-induced chip shortages (something that we have covered in our article Chip Shortage To Last Till 2023: Intel) have further hit the graphics cards market the most.
Chip shortages have meant that graphics cards are being sold at twice and sometimes thrice the original recommended price. Those, too, get sold out within minutes, if not seconds.
This is where budget graphics cards become important. Budget cards don't always get the headlines grabbing coverage, but they form an important segment of the gamers. While most of the time when a new series of cards are launched, the budget variants of these cards take a few months to release. This time, however, it has taken quite a long time for graphics card makers, both Nvidia and AMD, to release the budget variants.
Nvidia GeForce RTX 3000 series was released 14 months ago. But we still don't have any budget card in the market yet. RTX 2000 series didn't even have any budget graphics card in the first place to begin with. So budget gamers hard to rely on GTX 1600 series which didn't have new hardware Ray-Tracing.
Similar problem is with AMD. It's been a year since AMD Radeon RX 6000 series have been released and we are yet to see any budget offerings yet.
With the current generation graphics cards being extraordinarily expensive, budget graphics cards can come as a huge relief to the consumers, if and when they get available. It looks like it won't take long, either.
Nvidia GeForce RTX 3050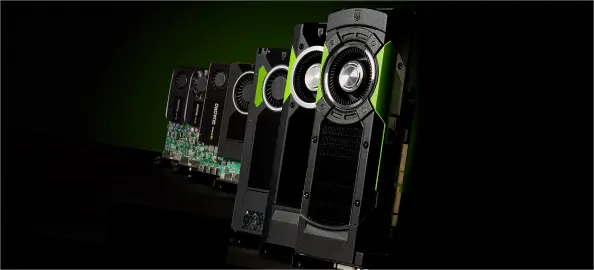 Rumors have it that Nvidia is readying a new graphics card for the budget users, it's touted to be either GeForce RTX 3050 or GeForce RTX 3050 Ti.
As per VideoCardz, a Twitter-based leaker @kopite7kimi has reported that RTX 3050 will come with a powerful GA106-150-Kx-A1 GPU, which seems to be a cut down version of the same GPU used in RTX 3060. This means the GPU might be quite powerful as Nvidia has decided to use a cut down version of a powerful GPU instead of making a new, underpowered GPU.
The leaker also mentions that it's going to feature 8GB of GDDR6 RAM along with 3072 CUDA cores.
It's said that the card will be faster than GTX 1660 Super but slower than the upcoming RTX 2060 12GB.
In terms of pricing, we expect RTX 3050 to be below $300 in MSRP, somewhere around $200 to $300. But that's just the stated price. Real prices might be far higher due to global chip shortages.
It's expected that Nvidia might release RTX 3050 in the later part of January 2022, to compete with AMD's launch of RX 6400 and RX 6500 XT.
AMD Radeon RX 6400 and Radeon RX 6500 XT

Speaking of AMD, they too are said to be readying up budget versions of their Radeon RX 6000 series.
In early October this year, AMD released Radeon RX 6600 in the market. Now it seems that they are going to release RX 6400 and Radeon RX 6500 XT too.
VideoCardz mentions that both RX 6400 and RX 6500 XT would be based on the Navi 24 GPU with some differences between both of them. This again is a good thing as just like Nvidia, AMD too is offering a cut down version of a powerful GPU rather than making a new underpowered one.
While RX 6400 will come with 768 Stream Processors with 12 Compute Units, RX 6500 XT is stated to come with 1024 Stream Processors and 16 Compute Units.
The great thing about both the models is that they will come with hardware based Ray-Tracing, which is a first from AMD in the budget segment. Additionally, Radeon RX 6400 will require just 75 Watts of power. Meaning, it will not require any extra source of connection or power from the PSU (Power Supply Unit) as the power supply will be handled by the motherboard itself.
The main problem with these cards, however, is its memory configurations. They will feature just 64-bit bus width, limiting its maximum memory bandwidth to just 112 GB/s. That's half of what Radeon RX 6600 provides.
To make matters worse, AMD is going to ship these cards with just 4GB of GDDR6 RAM. Which is massively insufficient in the modern day gaming era. Games might just not be able to work properly even at 1080p resolution. Even if they do, these cards wouldn't be future-proof.
As for prices, unlike Radeon 5000 series, we expect these cards to be slightly more expensive. RX 6400 should be under $200, but RX 6500 XT might go above $200 to up to $250. This again is just MSRP and real prices might be far higher in these times.
In terms of dates. It's expected that AMD too might launch both the cards in the later part of January 2022. They are stated to start shipping in the first quarter of next year. AMD Radeon RX 6500 XT is going to release in January 2022, while RX 6400 will come two months later in March.
Honestly, we don't expect these cards to challenge or even match Nvidia's offering of GeForce RTX 3050. But for that, we will have to wait for them to release first and then we can compare the benchmarks. For now, it looks like even Intel's new graphics card can beat these two cards.
Intel Arc Alchemist A380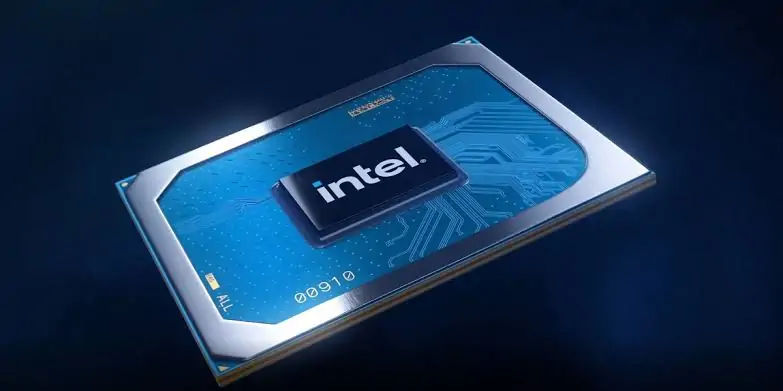 Speaking of Intel. There's a new (elder) kid in the block in the graphics cards market who intends to challenge the duopoly of Nvidia and AMD in this segment.
For the last couple of years, Intel is trying its hands into the dedicated graphics card market. It released a Xe-based graphics offering some time ago which was neither a great gaming card nor was it available for the consumers exactly. To improve its chances in the graphics card market further, Intel also hired former AMD graphics expert Raja Koduri into their graphics division. It looks like it might finally pay dividends. Intel is readying the second generation of its dedicated graphics cards, named Intel Arc Alchemist.
Twitter-based leaker APISAK has revealed that Intel is readying up to launch the Arc A380 graphics card.
The Intel Arc A380 is stated to come with 1024 GPU cores and 128 Execution Units at 2.45GHz speed with 6GB of RAM at 96-bit bus width.
It's stated that Intel Arc A380 will be made by TSMC on its 7nm process and will feature hardware-based Ray-Tracing, supersampling similar to that of Nvidia DLSS, in addition, to support for DirectX 12 Ultimate.
If the above comes out to be true. Then it's going to be a massive success and a step in the forward direction for Intel. For far too long the gaming graphics card market has been captured by Nvidia and AMD. What's excellent is that the first model in this series, A380, is stated to perform similar to GeForce GTX 1650 Super, which is a great graphics card in itself, though a bit outdated.
The pricing of this card would be very important. If it's priced too high, then it will not be able to compete in this market. However, if Intel prices it at a cheaper rate, then expect it to not only give good competition to Nvidia and AMD, but it will also force both of them to cut their prices.
Intel Arc Alchemist A380 too is suggested to release in the first quarter of 2022.
We are very excited that finally the budget users, who form a huge but often ignored part of the gaming graphics card market, are finally getting newer cards for their needs. How this excitement translates into real experience is going to depend on when and how these cards are released.
We are sorry that this post was not useful for you!
Let us improve this post!
Tell us how we can improve this post?