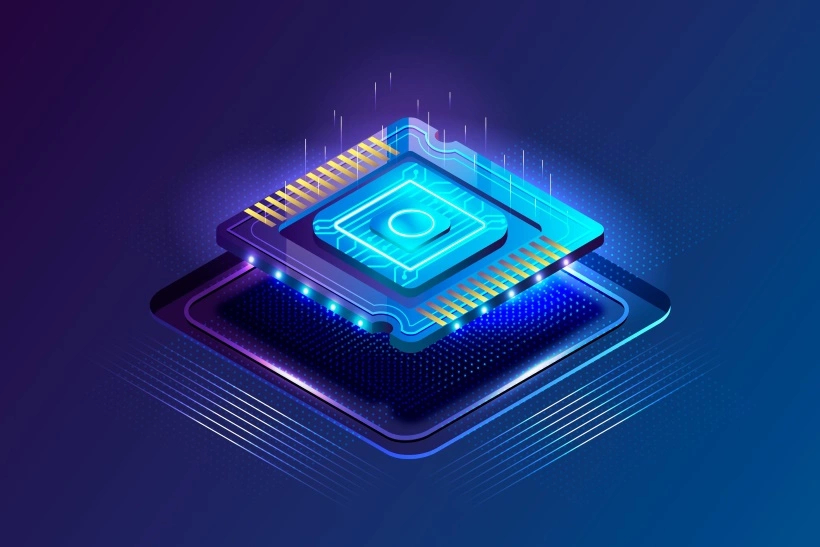 If the rumors are to be believed, then the P-Cores of Intel's 15th-Gen Arrow Lake processors could come with 3MB L2 cache per core. Which is a massive increase.
From years, we have known that cache form an important part in CPU performance. Caches are like tiny memory inside the CPUs itself. This tiny memory allows the CPUs to store important tasks near it, without requiring to go to the RAM, which is usually slower.
Both Intel and AMD understand that increasing the cache can give a significant boost in performance. AMD understood it quickly and came with AMD Ryzen 5800X3D, which had 96MB of L3 cache based on an extra 64MB of 3D V-Cache.
Ryzen 5800X3D not only changed AMD's name in the world of gaming, but the CPU also set a new standard in it. AMD followed it with AMD Ryzen 7800X3D and also the likes of AMD Ryzen 7900X3D and Ryzen 7950X3D.
Both AMD Ryzen 5800X3D and Ryzen 7800X3D remain among the best-selling CPUs for AMD. The reason is simple, the amount of gaming performance boost it gives in extraordinary. All thanks to the extra cache.
Intel understood it soon enough. Intel released Raptor Lake based Intel Core i9-13900K with 32MB of total L2 cache and 36MB of total L3 cache.
Now it looks like Intel wants to increase the L2 cache further in upcoming processors.
3MB L2 Cache Per P-Core In Arrow Lake

A well known-leaker with a good history has leaked something important about the 15th-gen Arrow Lake desktop processors from Intel. It reveals (translated), via @9550pro and VideoCardz, that each performance core of 15th-gen Intel Arrow Lake desktop processors will come with 3MB L2 cache.
For the record. Intel Alder Lake came with 1.25MB L2 cache per P-Core. Intel Raptor Lake, meanwhile, came with 2MB L2 cache per P-Core.
So if Arrow Lake comes with 3MB L2 cache per P-Core, then we will again see a massive, about 50% increase in the L2 cache size in P-Core in Arrow Lake desktop. Such cache increase can help a lot in gaming and other software performance.
Cache In Raptor Lake And Arrow Lake Explained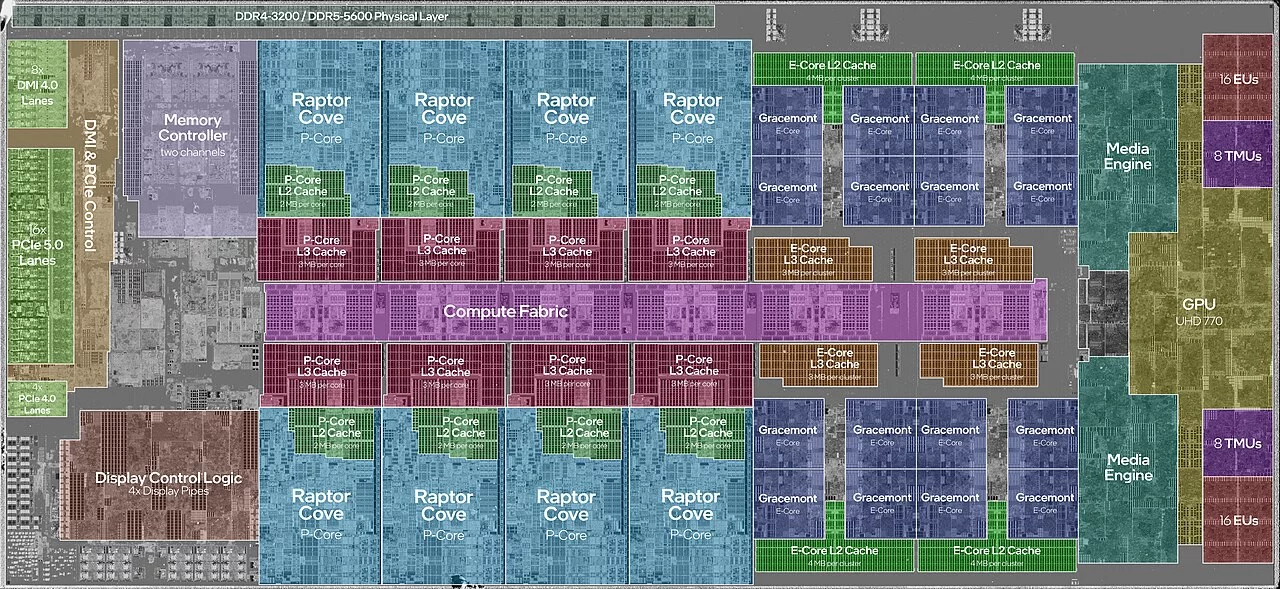 To explain things further, one needs to look at the above chip diagram of the Intel Core i9-13900K CPU. While Raptor Lake comes with 32MB of total L2 cache, the P-Cores get only 2MB per core L2 cache, totaling 16MB. The other 16MB is shared between 4 clusters of E-cores, that is 4MB per cluster. The L3 cache one sees above, is shared between all the cores.
Now going by that logic, if Intel Core Ultra 9 15900K comes with 8 P-Cores and 16 E-Cores and does not make changes in E-Cores L2 caches, then we might see the cache having an interesting increase. We will see P-Core L2 caches to increase from 16MB to 24MB alone. Add speculative 16MB E-Cores L2 cache, then it means Intel Core Ultra 9 15900K could come with minimum 40MB or more of L2 cache.
Such a huge L2 cache is unheard anywhere in the history of client desktop CPUs. It's sort of unimaginable to see if such does happen. Not to forget, this is just P-Cores. If Intel also increases the cache sizes of E-Cores, then the total L2 cache can reach even 48MB.
To take things further, if L2 is increasing so much, then expect Intel to increase the L3 cache too. As L3 cache, which stands at 32MB currently, is unlikely to be smaller than the L2 cache.
Having said all that, while the original leaker does have a very good reputation, another well known leaker, @OneRaichu claims that he's not aware about such. So unless we get more information, either from other sources or Intel directly, we cannot say for sure about it.
We are sorry that this post was not useful for you!
Let us improve this post!
Tell us how we can improve this post?