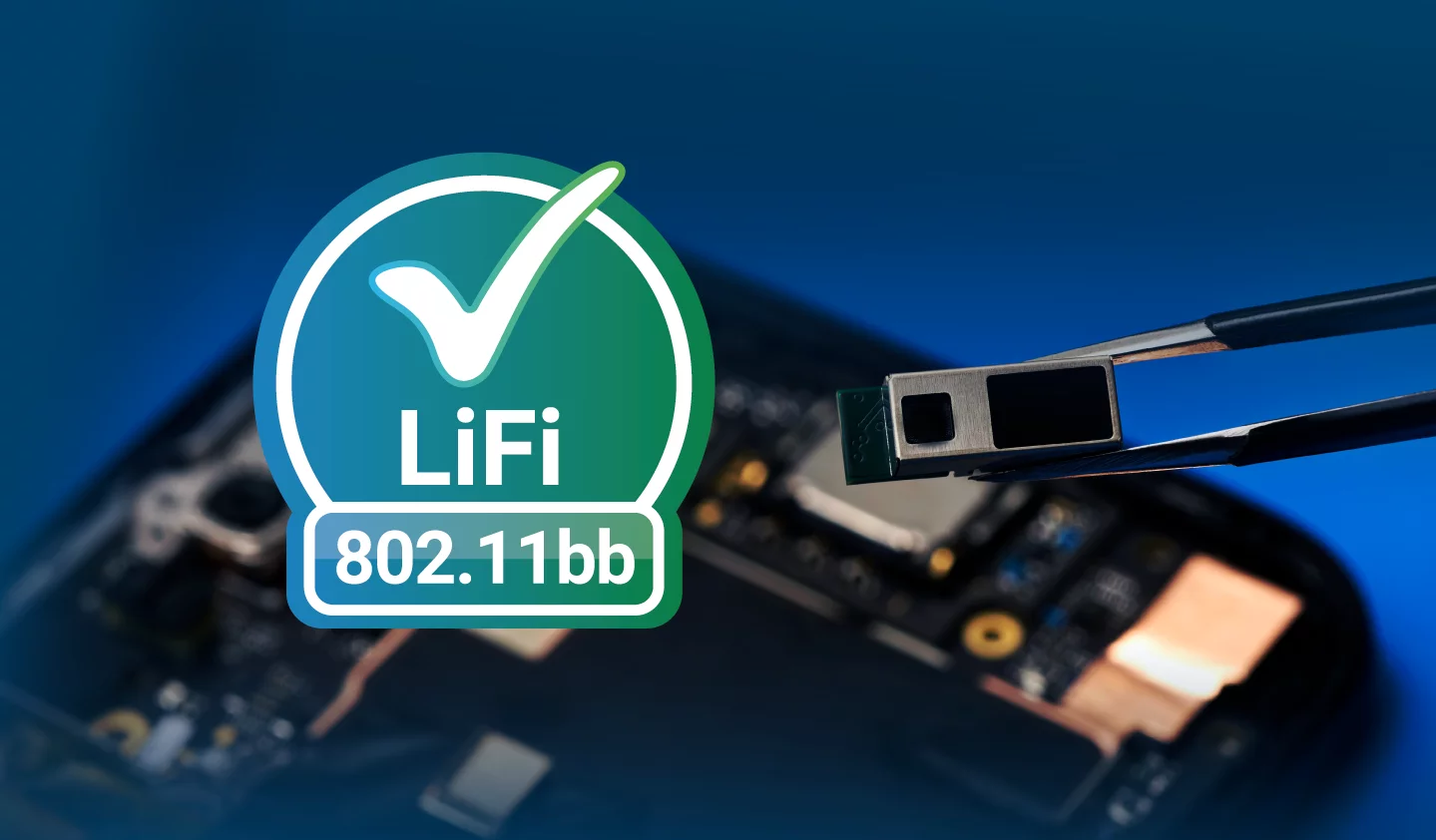 A new technology in the field of wireless internet, LiFi has received standardization. It promises 100x the speed of existing Wi-Fi internet, using just LED bulbs.
After more than a decade of development, the first version of Wi-Fi, known as 802.11, was released in 1997. It was a remarkable feat. Connecting to the internet inside a place, whether residential or office, without any need for an Ethernet wire.
Initially, Wi-Fi offered speeds of only 2Mbps. Two years after the official release of the specs, it received an update called 802.11b, allowing speeds up to 11Mbps. Then came more updates to it, like Wi-Fi a and g. The most important one was 802.11n. Released in 2003, it supported speeds from 72Mbps to 600Mbps. It still powers a huge number of routers worldwide.
In 2008, Wi-Fi received an even bigger update in the form of 802.11ac. It not only allowed speeds starting at 433 Mbps and reaching 6933Mbps, but it was the first specification to officially support the 5GHz radio frequency. This was a big deal as 2.4GHz is used by many appliances and is subject to interference, not to mention that it was getting crowded.
Then came Wi-Fi 6, which supported speeds up to 9608 Mbps and also supported the 6GHz radio frequency. The latest Wi-Fi 7, released a few years ago, however, supports speeds up to 46120Mbps (46Gbps).
The problem with Wi-Fi, however, is that it's based on radio frequencies, which have their own issues. While it can reach a lot of places, its speeds are limited. The further you are from the router, the slower it gets.
So some people thought, why not use the light as an internet communication source. It looks like we do now.
Introducing LiFi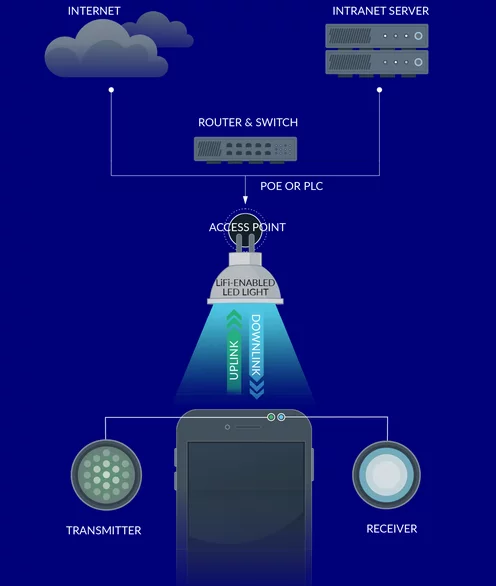 A few days ago, the IEEE 802.11 Wi-Fi standards authority officially released (via Tom's Hardware) the 802.11bb standard. Known as LiFi, it's a significant milestone for the new wireless communication tech.
Unlike Wi-Fi, which uses the radio frequency of the electromagnetic spectrum, LiFi instead uses the visible light spectrum, the light that is visible to us. In simple words, it uses common light to transfer data.
What it does is convert a simple LED bulb into an internet router. Wherever the light of the bulb reaches, you can access the internet through it. LiFi is specifically designed for it. Not only that, it's quite cheap to implement, as existing lighting fixtures can be used for it.
The outcome of doing that is that it supports speeds up to 224 GBPS (gigabytes, not gigabits). Which it claims is a hundred times faster than the fastest Wi-Fi available, WiGig.
It also claims that one doesn't need to turn the LED lights at full brightness all the time, as they have found the performance to be similar whether the LED lights are dimmed to 10% or kept at 90%.
In terms of actual performance, the 224 GBPS speed is just theoretical, just like the theoretical Wi-Fi speeds mentioned above. Currently, they have been able to successfully show speeds above 1GBPS. Not to forget, it says that a blue LED can provide up to 3.5GBPS, while a single white LED can provide up to 1.7GBPS.
Also, as LiFi doesn't go through walls, technically, it provides better privacy to the user.
Conclusion
The people behind LiFi specifically mention that it's not made to replace Wi-Fi, but instead compliment it. It can be used in areas where Wi-Fi isn't possible to use or allowed, or where high-speed internet isn't possible wirelessly.
The LiFi idea itself isn't new. In fact, it's been used in industrial areas for some time now. But now that its standards are finalized, we will see that it will easily become available to consumers too.
However, it will require compatible devices to be able to use it. So we will have to wait at least a few years for it.
We are sorry that this post was not useful for you!
Let us improve this post!
Tell us how we can improve this post?