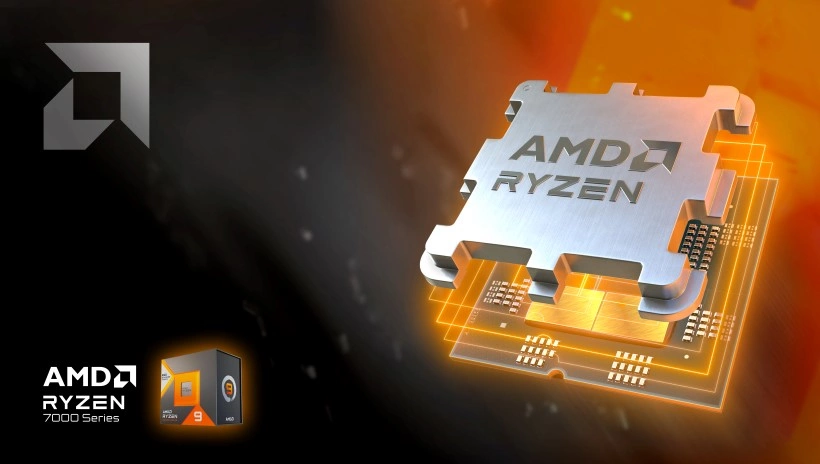 AMD Ryzen 9 7950X3D comes with higher amount of cache, so it was expected that it might not require the fastest RAM for gaming. That may or may not be true the way one sees it.
Few days ago, AMD released Ryzen 9 7950X3D and 7900X3D CPUs with 3D V-Cache. 3D V-Cache adds another 64MB of cache on top of an existing 32MB L3 cache.
Simply put, the more the cache, the less the processor needs to contact the RAM. Because cache is basically a really small amount of quickly accessible RAM for the CPU. So higher the cache, the faster the processor is in some cache heavy tasks.
When AMD Ryzen 9 7950X3D reviews were released, not many tested the CPU with different RAM types. Until now.
AMD Ryzen 9 7950X3D RAM Performance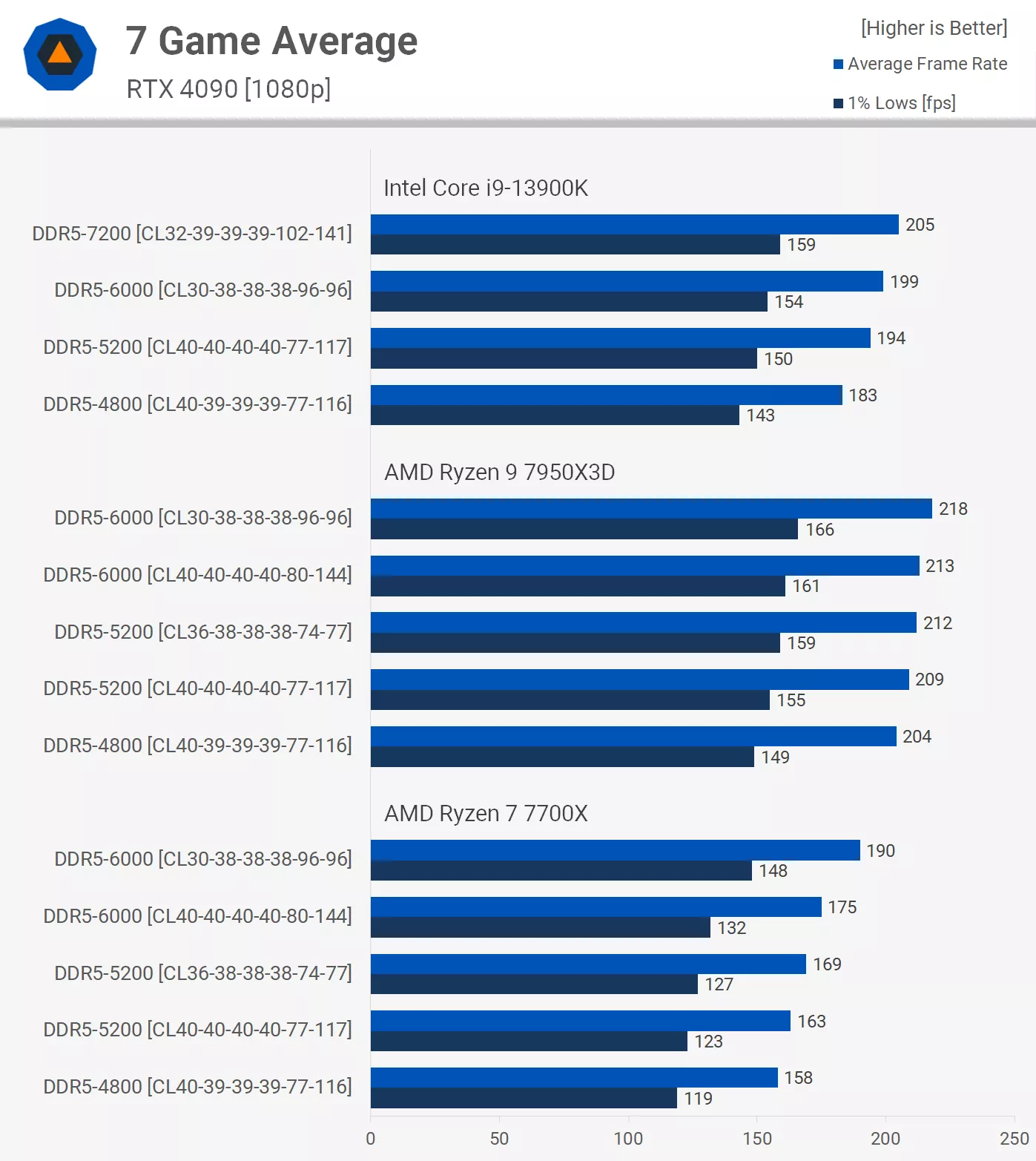 Folks at TechSpot tested three different processors at different RAM speeds in 7 different games. Intel Core i9-13900K, AMD Ryzen 7 7700X and more importantly, AMD Ryzen 9 7950X3D were tested.
While the Intel processor was tested on DDR5-4800, 5200, 6000 and 7200MHz speeds. Both the AMD processors were tested on DDR5-4800, 5200, 6000MHz. However, in the case of AMD, 5200 & 6000MHz RAMs with better timings were tested too. The results were interesting.
In the 7 games they tested, Intel Core i9-13900K was 11% faster in average FPS and 10% faster in 1% lows. This when DDR5-4800 is compared to 7200MHz RAM.
AMD Ryzen 7 7700X, on the other hand, is a big 18% faster in average FPS and 21% faster in 1% lows. The biggest speed impact is seen with the 6000MHz RAM with better timings.
AMD Ryzen 9 7950X3D, however, was just 6% faster in average FPS and but, it was almost 11% faster in 1% lows.
Conclusion
Guys at TechSpot didn't test any RAM faster than 6000MHz in AMD as it doesn't work nicely and might start giving problems.
When compared to the other two CPUs in the tests, AMD Ryzen 9 7950X3D doesn't perform too much better with faster RAM as far as average FPS is concerned. But here's the thing. It performs almost 11% better in 1% lows and 1% lows matter a lot in gaming. They are the difference between smooth gameplay and stuttering one. So 11% better 1% lows is nice to have.
Another thing is, the people who can afford to buy AMD Ryzen 9 7950X3D, which costs $699, can ideally afford to buy an expensive RAM too. So overall, yes, benefits aren't big. But faster RAM with better timings can help a lot. Especially with DDR5 quickly becoming relatively cheaper these days.
We are sorry that this post was not useful for you!
Let us improve this post!
Tell us how we can improve this post?