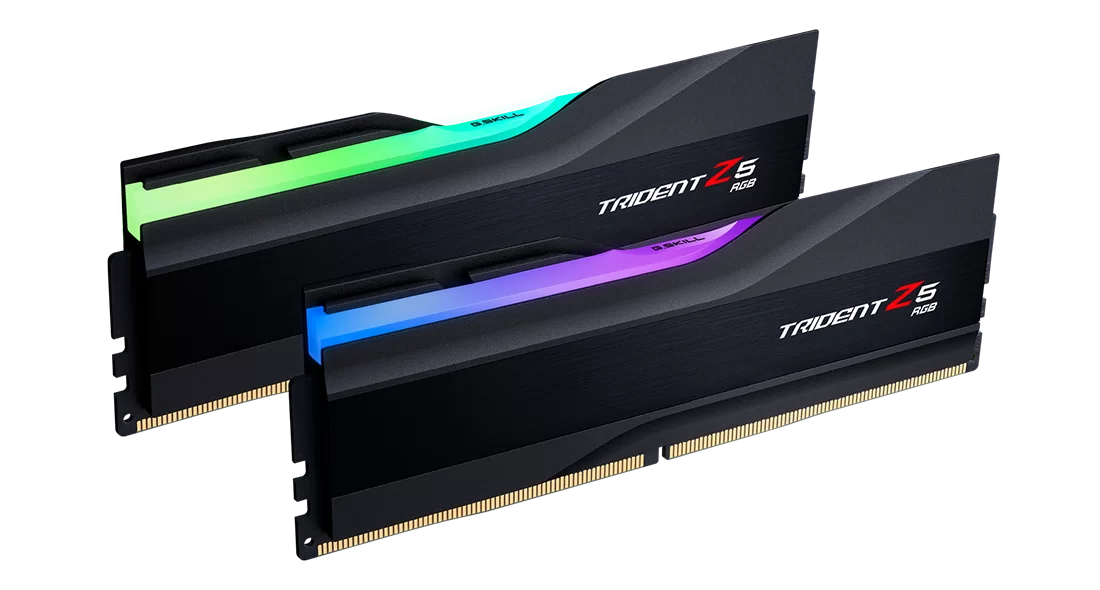 DDR5 RAM prices have been quite high. If reports are to be believed, they are going to get significantly cheaper going ahead. Benefiting AMD Ryzen 7000 users.
When Intel released Alder Lake line-up of their processors. It was the first one to support DDR5 RAM in its CPUs. However, Intel realized that the prices of DDR5 RAM sticks are too high for them to support it exclusively. So Intel decided to implement a support for both DDR4 RAM and DDR5 RAM in its Alder Lake generation of CPUs.
In upcoming Raptor Lake processors, Intel has decided to do the same, stick to the support for both DDR4 and DDR5 RAM types. However, AMD has other plans.
When AMD announced Zen 4 based Ryzen 7000 processors, it was revealed that Ryzen 7000 series will support DDR5 exclusively. AMD revealed that it decided to do that to keep future upgrades and compatibility in consideration.
However, AMD's announcement was just a confirmation of something we knew from months. That AMD Ryzen 7000 processors will not support DDR4 RAM and will exclusively support only DDR5.
There were many questions raised of AMD's move. This is because when Zen 4 based Ryzen 7000 processors were in design and making process, the prices of DDR5 RAM were quite high – almost double or triple of DDR4 RAM. Looks like AMD's move might well succeed, because DDR5 RAMs are getting cheaper.
DDR5 RAM Prices To Get Even Cheaper
According to a report by Digitimes Asia, the prices of DDR5 RAM are going to get cheaper even further.
Specifically, entry level DDR5 RAM (which most can afford), are going to get significantly cheaper going forward in the current second half of this year.
The sources of the report mention how prices of DDR5 chips were 200% above DDR4 chips and the price gap has now narrowed to just 100%. So much so that they reveal that they are selling DDR5 chips at a loss.
Not only that, the report reveals that in July alone the contract prices of DDR5 RAM chips got cheaper by 20% compared to 10-15% of DDR4. If that isn't enough indication, then it further reveals that a DDR5 chip currently costs just $5. If we were to put about 8 of those chips into a RAM stick, we get a grand total of $40 (excluding other costs like PCB).
The report also suggests that, the prices of DDR5 RAM falling further means the adaption of it is going to increase further. With the prices hitting their sweet spot in 2023, its adaption is going to increase even more.
Benefit AMD
AMD's move to stick with DDR5 is going to give it massive rewards as its prices get cheaper. It's also going to be a big relief for them, as the high prices of DDR5 were all set to significantly hinder the adaption of it's Ryzen 7000 CPUs. At least at the early stages of their release, that is. So this is good news for AMD. It also means that the gamble which AMD has taken is going to be worth it.
There are two important things though. Intel doesn't exclusively support DDR5 RAM in Alder Lake and Raptor Lake. But it does support it. So if DDR5 RAM prices are getting cheaper, you might find Intel users to start using them too. So the faster RAM speeds is not going to benefit AMD users alone. It's a win-win for everyone.
Second thing is. Will we actually see DDR5 RAM prices to get as cheap as DDR4 RAM levels. That's a big question. Going by the report, we might. But there's no guarantee that there won't be another price setting event in these RAM making factories, which increases their prices again. Something which has happened before.
But meanwhile, let's be happy that it's all set to become cheaper.
We are sorry that this post was not useful for you!
Let us improve this post!
Tell us how we can improve this post?