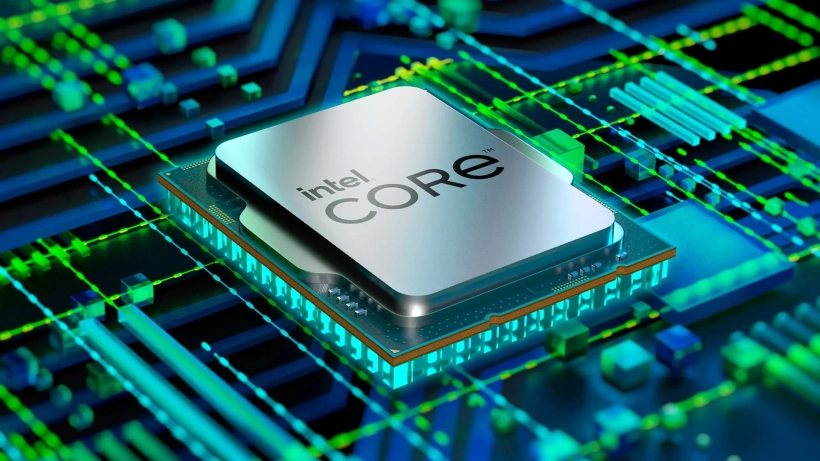 When combined with 2 MB L1 cache, 32 MB L2 cache and 38 MB L3 cache, the total CPU cache might reach 70 MB. This will give a massive boost in processing power.
From years we have known, the more the CPU cache the better.
CPU caches are like mini-RAM, directly and quickly accessible by the CPU, without it needing to use the long route of contacting the RAM for information requiring quick processing. This is because the CPU caches are installed right on the processor, so to speak.
Because of lesser headroom inside a CPU processor, the size of the CPU caches are quite small – in double-digit megabytes. Compared that to RAM, which come in double-digit gigabytes. Still, caches play a huge role in the CPU speeds because of how close they are to the CPU.
Types of caches
Basically, there are three types of caches. L1, the fastest and the smallest. L2, slightly slower but bigger. Then there's L3 cache with is the slowest of all three but also the largest one. In spite of being larger than other caches, L3 is still faster than RAM chips.
Over the years, processor manufacturers have tried to increase the cache, knowing that doing so has direct benefits in certain workloads like in gaming performance.
AMD leads the way
Just a month ago, AMD released Ryzen 7 5800X3D processor with 3D stacked 96 MB L3 cache. AMD used a special technology which it called 3D V-Cache. In it, AMD stacked 64 MB cache on top of 32 MB L3 cache, equalling 96 MB L3 cache in total.
Benchmarks showed that while the 5800X3D couldn't beat some other processors in raw power, the $449 processor defeated all the competition in gaming performance, including Intel's most Core i9-12900KS priced at $739.
This by no means was a small feat. An above mid-range processor defeated a flagship competitor in gaming performance.
All this happened due to the higher cache in Ryzen 7 5800X3D, which AMD marketed as a gaming CPU.
If AMD could beat Intel using more cache, then why should Intel stay behind.
Intel Alder Lake
The current 12th generation Intel processors named Alder Lake are no joke. They are defeating the resurgent AMD (with its Ryzen line of processors) with some margins. It's after years that Intel gave us something so powerful with such a good increase in performance.
It's important to remind that Intel 12th gen Alder Lake came with multiple powerful performance cores (P-cores) and power saver cores (E-cores). Which is something common now in smartphone processors, but entirely a new thing in desktop processors.
However, with Ryzen 7 5800X3D, Intel probably risks losing some fame with the race for the fastest gaming CPU around. Looks like Intel finally has an answer.
Intel readying CPU with higher cache
A famous Twitter based leaker OneRaichu has posted an interesting screenshot which suggests that the next generation of Intel processors, named Raptor Lake, might come with higher cache count.
Now, it appears.
About p core L2 cache latency,non-accuracy test result shown in pic2. https://t.co/Gf8o2V04Pa pic.twitter.com/mLarcP9lhl

— Raichu (@OneRaichu) May 18, 2022
As per the screenshots, the processor is expected to have 2 MB of L1 cache, 32 MB of L2 cache and 36 MB of L3 cache. With L1 and L2 distributed among all the cores respectively.
This, if it turns out to be true, is going to be massive. No other consumer processor in the market has such a big L2 cache. Intel Core i9-12900KS for example comes with 16 MB L2 cache, compared to just 8 MB which AMD Ryzen 9 5950X offers. Both of them being top of the line processors of both the companies respectively. Even AMD Ryzen 7 5800X3D has just 4 MB of L2 cache.
As far as the rumored Intel processor is concerned, when combined with 2 MB L1 cache and 38 MB L3 cache, the total CPU might reach 70 MB. Which itself is not a small thing, either.
Importance of larger L2 cache
Simply put, L2 cache can be anywhere 3 to 4 times faster than L3 cache. So a larger L2 cache is quite important.
Unlike AMD Ryzen 7 5800X3D, which showed gains mostly in gaming due to higher L3 cache, Intel's L2 cache increase might have a different outcome.
Intel processors with it larger L2 cache will perform nicely on all fronts.
However, the problem here is that in real world usage, as the L1 and L2 caches are distributed with per core, the software and games which utilize higher cores would be the ones which actually benefit from it. Which actually isn't an issue as these days they are better optimized for higher cores. But real world software and games are unlike benchmarking software, which are designed to utilize everything given to it.
Model numbers, pricing, launch dates and features
We expect the above higher cached CPU processor to be Core i9-13900 and it's variants like Core i9-13900K and Core i9-13900KS, Core i9-13900F, Core i9-13900KF and the likes.
Pricing is likely to be around $500 to $750. But there's no proper information yet.
Intel Raptor Lake processors are expected to release by later this year. Rivaling AMD's Zen 4 line of Ryzen 7000 series processors, which too are set to release later this year.
While AMD Ryzen 7000 series is stated to support only DDR5 RAM, some rumors suggest that Intel might continue to support both DDR4 and ultra-expensive DDR5 RAM too.
Either way. Making faster processors is getting harder day by day. So innovative ideas like higher cache size, among other things, is the best way going forward in the world of processors.
Title image credit: Intel Corporation.
We are sorry that this post was not useful for you!
Let us improve this post!
Tell us how we can improve this post?