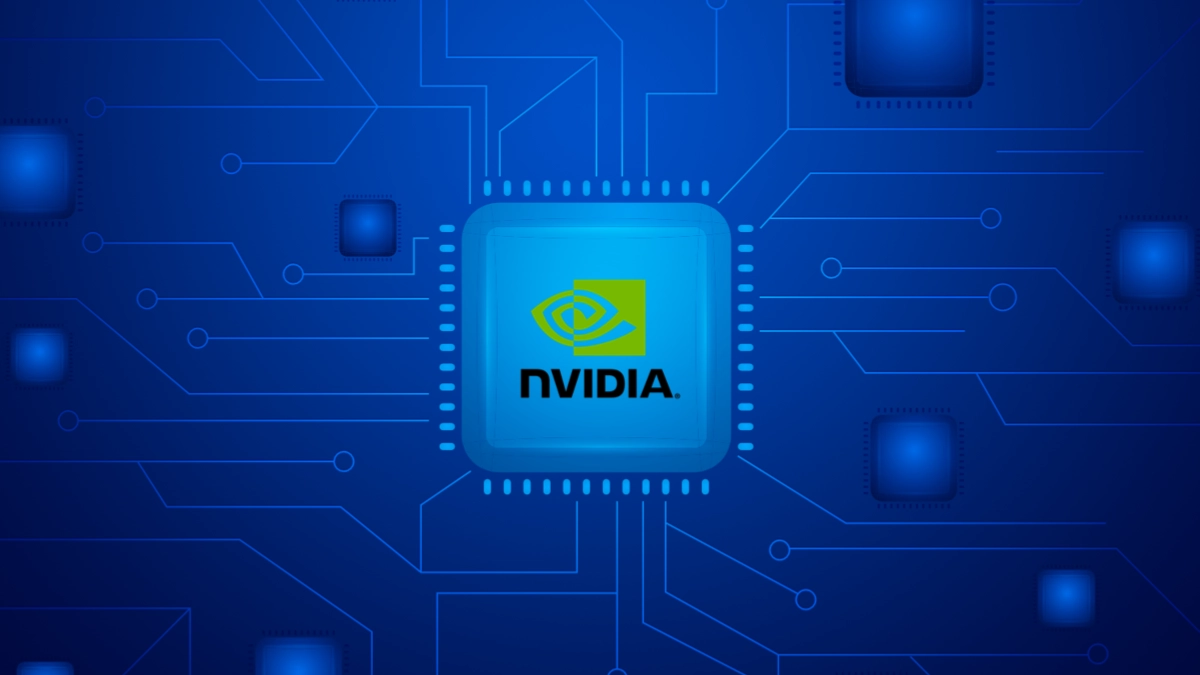 Reports suggest that both Nvidia and AMD are developing ARM based CPUs for PCs. Even Qualcomm Snapdragon will join the fight.
Many decades ago, in the later part of the 1970s, Intel made the x86 CPU architecture, which it later licensed to the likes of AMD and many others.
Later, AMD made AMD64 (also called x86-64), that can be said an addition to the original x86, which allowed 64-bit processors to be made. AMD later licensed this tech to Intel. Intel, however, wants to change that a bit by introducing a new 64-bit only architecture.
Basically, all processors used in computers these days are based on the same x86 / x86-64 architecture. For now, only two major players remain in the field of designing and making CPUs for computers.
However, in the same era when both Intel and AMD were reaching new heights in the world of computer using the x86 tech, another CPU architecture named ARM was making huge strides too.
Based on RISC (reduced instruction set computer) architecture, ARM is a proprietary CPU architecture design which ARM Holdings licenses to CPU makers like Qualcomm Snapdragon and many others.
Everyone who buys mobile phones these days would know, most processors found in smartphones are based on the ARM CPU architecture. This is because ARM CPUs consume less power, generate less heat and hence are ideal for mobile devices.
However, from years many are wondering. What if ARM architecture CPUs are made for computers. If not desktops, then at least notebooks and others. While yes, Qualcomm has tried from years. But now we might see a huge boost to it.
Nvidia And AMD To Make ARM based CPUs For Computers
Reuters reports that, as per its sources, Nvidia, known for its graphics card GPU chips, has quietly started designing CPUs that would run on PCs.
If that isn't enough, Reuters says that even AMD is planning to do the same – use ARM architecture to make CPUs for computers.
The report claims that as per their sources, both Nvidia and AMD will have their chips prepared as soon as 2025. This move could directly challenge Intel's dominance in the computer processor market.
The article mentions how Qualcomm has been exclusively designing CPUs for notebooks since several years. That exclusive license is going to reach its conclusion next year in 2024. Opening up the ARM architecture for PCs for many players.
However, we don't think Qualcomm has made enough inroads themselves in the PC market. That could change too.
Qualcomm To Release Snapdragon X Elite For PCs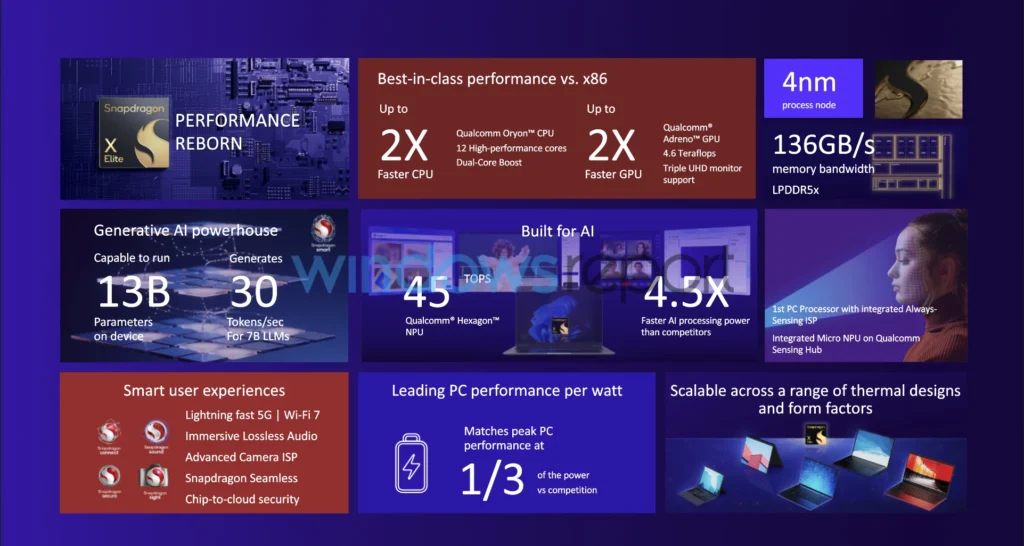 The Windows Report reports (via VideoCardz) that Qualcomm is working on a new CPU for PCs.
The said 64-bit processor, named Snapdragon X Elite, will come with 12 cores with up to 3.8GHz clock speed, topping up to 4.3GHz of single and dual-core boost.
It will support LPDDR5x RAM, with 8533 MT/s transfer speed, 136 GB/s bandwidth and a capacity up to 64GB.
The GPU inside it will be based on the Qualcomm Adreno, with up to 4.6 of TFLOPs. The CPU chip will also come with support for Wi-Fi 7, USB 4.0 and many other things.
It is expected that Qualcomm will release this CPU next year, in 2024. The whole specs are available on the Windows Report article, worth checking out.
In the leaked image, Qualcomm claims that this CPU is going to be up to 2x times faster than x86 CPUs. It also claims that when compared to others, it would match peak performance of rival CPUs while using just 1/3 of power.
While not specifically mentioned in the article, the chip is, in all likelihood, going to be based on the ARM architecture.
Update: Snapdragon X Elite is now officially announced. Thanks TechPowerUP for information.
Conclusion
This move of more ARM CPUs coming to computers should be welcomed. For far too long, we have relied on one single architecture to power our CPUs inside the computers. However, there are many issues with this move.
First is, while ARM CPUs work fine within mobiles, they don't perform that great when they are scaled up for computers. It will be interesting to see what Nvidia, AMD and Qualcomm do to improve the performance of these larger ARM CPUs.
Second, don't expect these CPUs to come on desktops that quickly. These processors, in all likelihood, are targeted for notebooks and other such mobile devices. AMD for that matter might not even make a complete ARM only CPU and would in fact could make a hybrid processor with x86 and ARM cores, that too for consoles.
Third, the Reuters article mentions the big software issue. Software designed for x86 processors don't start working on an ARM CPU by itself. Developers either need to write a new software from ground up or port that software to make it work with them. This can prove to be a significant and the biggest hurdle for the adaption for the ARM processors.
Fourth, there's another architecture which is going to rival ARM in the future. It's called RISC-V. The RISC-V is an open source, royalty free CPU architecture which is in news from years now. It directly rivals ARM, which is a proprietary architecture and requires a license to manufacture CPUs.
Not to forget, ARM Holdings has been in the news these days for many reasons. From possibilities of increasing the licensing fees, to ownership, to financial issues. There's a lot of happening in the company for us to ignore. How would they get through is to be seen.
But make no mistake. Nvidia and others don't do anything for a sake of it. If Nvidia is doing something, it probably sees a long term prospect in it. Expect them to do this move towards ARM CPUs in such a way that almost all the above issues are taken care of.
So if Nvidia can manage to do well, this can be among the biggest change CPUs have seen on computers since decades of their introduction in the world of tech.
While specs or details about the new processors from both Nvidia and AMD isn't available yet, we will be eagerly waiting for them.
We are sorry that this post was not useful for you!
Let us improve this post!
Tell us how we can improve this post?