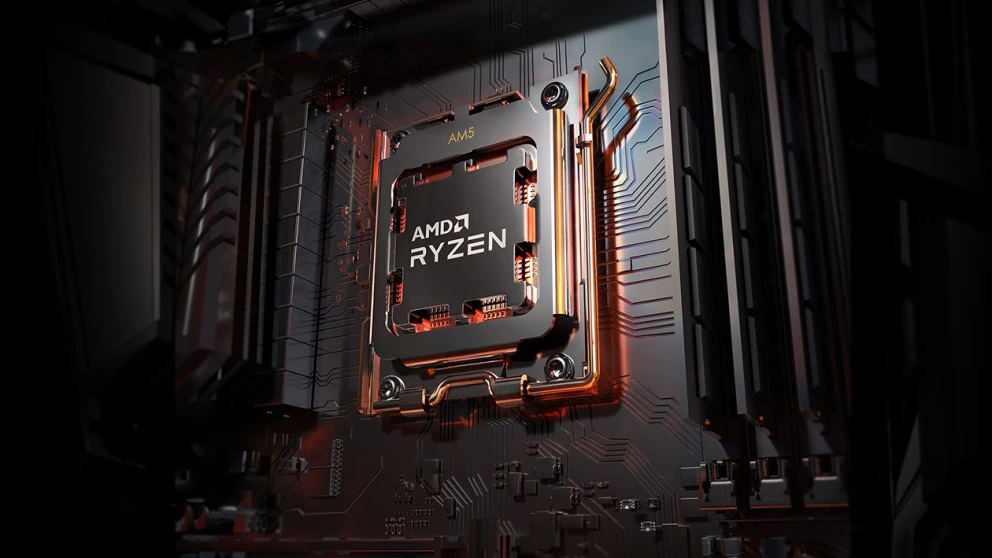 Neither the benchmark results nor the processor itself are true. It's completely fake and it was created only to show how benchmark software can be manipulated.
AMD released its Ryzen 7000 series with much fanfare. It was expected to compete with Intel's then upcoming Raptor Lake series of processors.
While the AMD Ryzen 7000 series processors are themselves quite powerful, they have their own set of problems.
Problems With New AMD Ryzen 7000 Processors
The biggest problem currently is that AMD Ryzen 7000 processor series is based on a new Zen 4 platform. This new platform requires a new motherboard CPU socket called AM5. It also requires DDR5 RAM, unlike Intel Raptor Lake, which supports both DDR4 and DDR5 RAM. In addition, it also provides support for PCIe 5.0. All this might seem good, however, it increases the price of making an AMD computer tremendously.
Compare that to Intel Raptor Lake. In it, you don't need a new motherboard or latest DDR5 RAM. One can easily replace the Alder Lake CPU they have with the latest Raptor Lake one and enjoy all the new speed boost with a simple upgrade. What's funny is that this unique situation is usually the other way around for Intel and AMD. Either way, this means that going AMD is not a valuable option.
The second problem AMD Ryzen 7000 processors are having is the chiplet design. In simple words, making big sized CPUs with a single chip is not easy or cheap. So what AMD does is that in expensive processors, it makes multiple, smaller sized chiplets and connects them together to make a single powerful CPU. Chiplet design is not necessarily bad, just that sometimes it creates problems.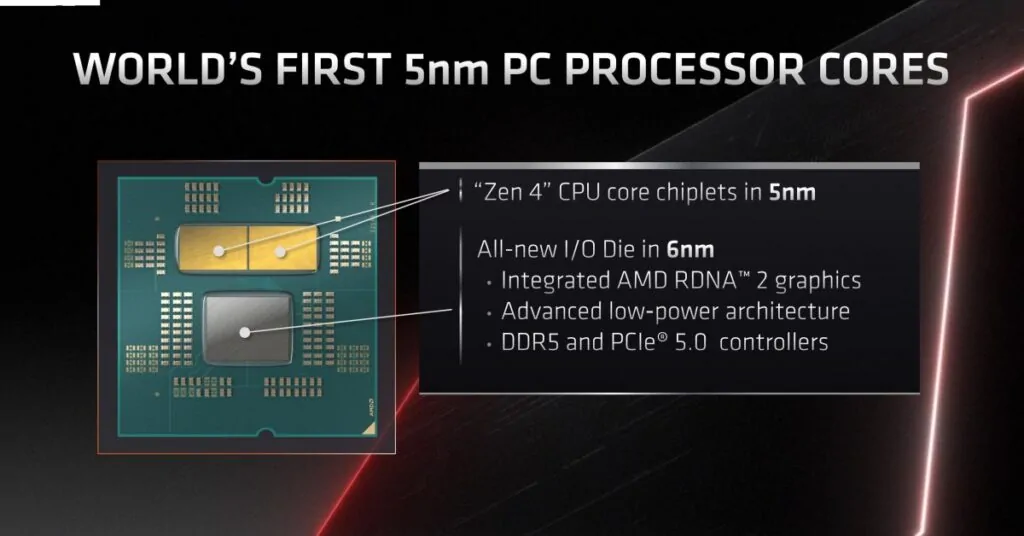 In recent Ryzen 7000 benchmarks, many found out that the lesser powerful Ryzen 7 7700X was performing better than more powerful Ryzen 9 7900X and 7950X processors in gaming. What's the difference between the both. Ryzen 7 7700X contains a single chiplet whereas Ryzen 7900X and 7950X has two chiplets.
There are two possible reasons here. Some believe that the second chiplet in both 7900X and 7950X are slower than the first one, some say the latest operating systems are not optimized enough and are moving processing power to the second chiplet instead of the first one, which is said to be faster one. Another possibility is that there's some latency in communication between both the chiplets.
Overall, the AMD Ryzen 9 7900X and 7950X processors are not as attractive as they should be. This where 7800X comes in.
Ryzen 7800X Benchmark Leaks
AMD so far has not released or detailed anything about the Ryzen 7 7800X processor. This is because only Ryzen 7600X, 7700X, 7900X and 7950X were released by AMD. Missing from the list are the usual processors like Ryzen 7500X and 7800X. So everyone was wondering when they will be announced, leading to many speculations.
A couple of days ago, a Twitter handle @BenchLeaks which tracks Geekbench results revealed some interesting information. It revealed that someone has tested two processors on Geekbench, namely, AMD Ryzen 3 7300X with 4 Cores and 8 Threads and AMD Ryzen 7 7800X with 10 Cores and 20 Threads.
It was shared all over the internet. Many wondered how can AMD release a X300X processor model, which usually comes at least a year after the main ones. Even more surprising is how can a CPU have 10 cores, like the leaked 7 7800X suggests. Also, it shows 7800X with a dual chiplet design, which is not to be found in AMD Ryzen processors below the X900X series. So did AMD use the chiplets in Ryzen 9 7900X processors and disable a core in each of the chiplets for 7800X. Many speculated about it.
Still, everyone was happy that AMD is finally providing a cheaper alternative to the Ryzen 9 7900X and 7950X processors, which are getting too expensive due to the new platform. Except, that's not true. The benchmarks are fake.
Ryzen 7800X Benchmark Is Fake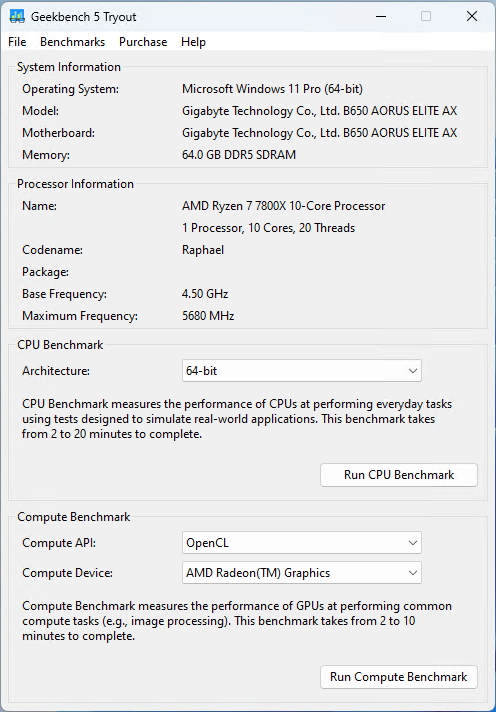 Chips and Cheese have revealed that they had faked the whole thing. They even published an article about it, titled Why you can't trust CPUID. They revealed the reason behind their act.
In the article, they reveal how easy it is to fool the computer with CPU model numbers. Usually, CPU model names are provided to the OS at boot. Their CPUID is accessed with a software like Geekbench asks for it.
What they did was that they took an AMD Ryzen 9 7900X or 7950X processor and then modified it's CPUID with a software named MsrUtil, originally made by them to find out about CPU bottlenecks. In it, they also modified the processor by decreasing the PBO (Precision Boost Overdrive) and cut the processor cores that were being reported.
The outcome was that many benchmarking software were fooled into believing that it was a true Ryzen 7 7800X processor. This includes Geekbench, Cinebench, HWMonitor, Blender Benchmark, and many more. The only software which were not fooled were HWiNFO and BenchMate, which in-turn uses the same HWiNFO. This because HWiNFO seems to use a different technique to get the processor model information.
Chips and Cheese reveal that these instructions about the AMD model numbers are writable even in models produced a decade ago. Possibly up with same type of manipulation.
As both the Ryzen 7300X and 7800X benchmarks were posted by the same user TitanicFreak on Geekbench, it's likely that AMD Ryzen 3 7300X results were completely fake too.
Outcome Of Fake Benchmarks
It goes without saying that one should not trust anything they see on the internet. It can be fake too. Especially when it comes to rumors, that is.
In fact, the @BenchLeaks Twitter handle seemed embarrassed by it, too. They joked about how they have activated an "AntiAmdHax0rPatchV69b1337".
BenchLeaks accepting their innocence is welcomed. However, there were many sites which originally reported the news and did not acknowledge that this is fake. Some kept the articles online without any clarification, while some outright deleted their article to hide that they jumped onto the conclusion too early. This is not about small news sites like ours, but major tech news sites out there. Whatever it maybe, it's a good lesson for all of us.
As far as Ryzen 7300X and 7800X is concerned, they are much required. AMD does not seem to care enough about budget builds and hence release the cheaper processors in the lineup with previous outdated architecture. Instead, we would like to see a Ryzen 3 7300X processor based on the latest Zen 4 architecture when the platform gets more affordable. For Ryzen 7 7800X, we feel it would be 3D-V Cache based one, just like how AMD Ryzen 5800X3D is. So it's likely that Ryzen 7 7800X will be named 7800X3D instead. But so far it's all speculation. So it's best not be fooled by all this and best wait for the official confirmation about it.
We are sorry that this post was not useful for you!
Let us improve this post!
Tell us how we can improve this post?