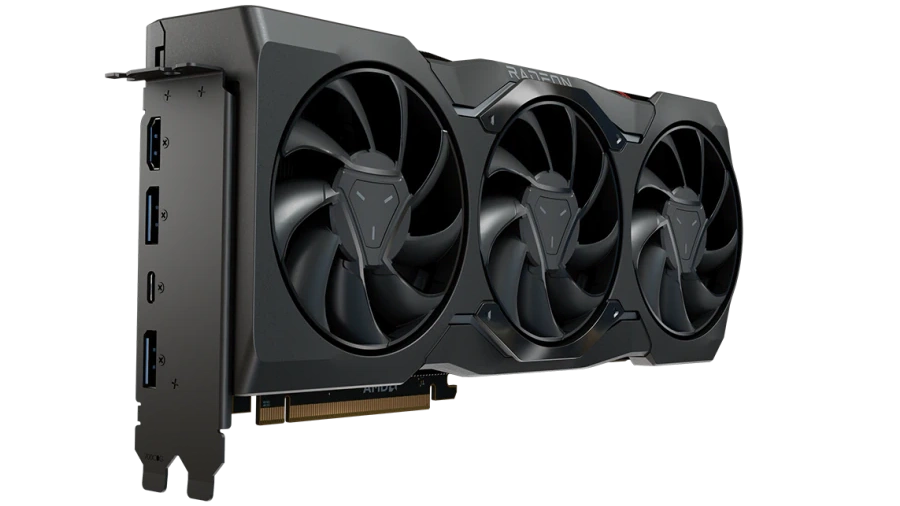 The latest rumors suggest that AMD RX 8000 graphics cards could only have budget models. With expensive models unlikely to be made.
Several months ago, AMD announced and released the Radeon RX 7000 graphics cards. They received unexciting reviews. Not only is the Radeon RX 7000 series slower than its Nvidia counterparts, but it also consumes more power.
Additionally, the generational uplift from RX 6000 to RX 7000 isn't much greater either. The same can be said about the Nvidia RTX 4000 series too, though.
So far, AMD has released four models in the RX 7000 series. AMD Radeon RX 7900 XTX, RX 7900 XT, RX 7900 GRE (OEM only) and RX 7600. With AMD Radeon RX 7800, RX 7700 and even RX 7500 expected to release soon.
While the RX 7900 series is based on the top-of-the-line Navi 31 GPU, the RX 7800 and RX 7700 are expected to be based on the Navi 32 GPU. While the RX 7600 is based on the Navi 33 GPU, RX 7500 too is highly likely to use the same GPU.
So far, we have had no information about the successor of the RX 7000 series, the next generation of graphics cards from AMD. That has now changed.
No Top And Mid-Range Models In Next-Gen AMD Graphics Cards
A well-known Twitter-based leaker @Kepler_L2 has revealed something that will not only surprise but also disappoint many.
In a tweet, he revealed that Navi 4x GPUs, which are most likely to be used in Radeon RX 8000 graphics cards, will not come in any enthusiast or flagship versions.
He has compared it to the RDNA1 (Radeon RX 5000) or Polaris (Radeon 400 series) generations of graphics cards by AMD. Both generations didn't have flagship models.
When asked about the source of the information, Kepler confirms that he has heard about it from three different sources.
To take matters further, another leaker @All_The_Watts has added more information to it.
She says that the Navi 4x GPU series will have only Navi 43 and Navi 44 GPUs. Which means that the AMD RX 8000 series might only have RX 8600 and lower graphics cards. Anything above that is unlikely to be made.
Conclusion
If this rumor turns out to be true, then it's going to be a massive disappointment. We don't know what is the reason behind this move by AMD.
As Nvidia is delaying its RTX 5000 graphics card series, it's possible that AMD could release the RX 8000 in between them, but only with budget models. Meaning that the RX 9000 could be reserved for the time Nvidia releases the RTX 5000 graphics cards.
There's another possibility, though. AMD could use the Navi 4x series in the RX 7000 series itself. But that those GPUs would be reserved for the cheaper models.
The problem is that the rivalry between the graphics card makers is almost nonexistent now. Nvidia is massively leading in graphics card users according to the Steam survey. If AMD doesn't compete with Nvidia, the difference could increase further.
This means monopoly for Nvidia, which is cutting out on VRAM, releasing more expensive graphics cards with minor performance uplift and doing other such stuff due to a lack of sufficient competition from AMD.
Let's hope better sense prevails and AMD does better than that.
We are sorry that this post was not useful for you!
Let us improve this post!
Tell us how we can improve this post?