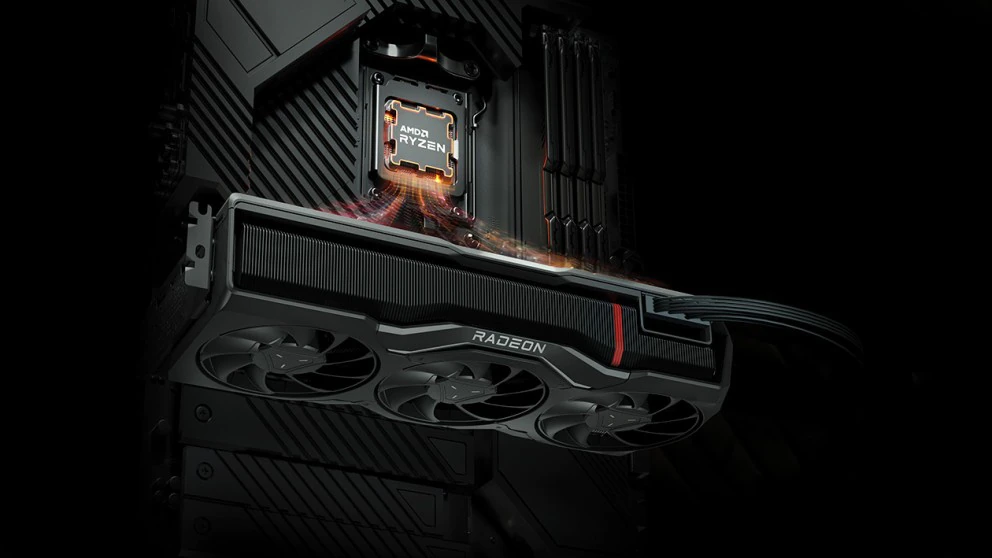 In the Second Quarter 2023 Financial Results, AMD has hinted at the possibility of releasing the Radeon RX 7800 and RX 7700 graphics cards in the current quarter.
This generation's graphics cards are, simply put, disappointing. Except for the top of-the-line products like the Nvidia GeForce RTX 4090 and AMD Radeon RX 7900 XTX, most other products in the current-gen lineup don't hold much power.
The reason is simple. They are expensive. They don't offer enough of a performance boost over previous-generation graphics cards. Furthermore, they also come with various issues like bugs and even lack of sufficient amount of VRAM. Something that newer games are demanding a lot these days.
Not to forget, game developers themselves are not doing any favors by releasing highly unoptimized games for the PC, as we have seen in almost all the major game releases this year.
However, the hardware still remains among the most important aspect of gaming. Especially the graphics cards themselves. If they are not good, games are not going to run properly, no matter how optimized they are.
A few days ago, AMD released the RX 7900 GRE graphics card, which is a further cut-down over the RX 7900 XT. Despite AMD's claims that the RX 7900 GRE graphics card is available globally, it is said to be available only to OEMs outside certain regions. Meaning that common PC builders outside those regions cannot get their hands on it.
So far, AMD has released four graphics cards in the Radeon RX 7000 series. AMD Radeon RX 7900 XTX, AMD Radeon RX 7900 XT, AMD Radeon RX 7900 GRE and AMD Radeon RX 7600.
While the RX 7900 series is based on the top-of-the-line Navi 31 GPU, the RX 7600 is based on the budget, lower powered Navi 33 GPU. What's missing in-between is the release of the Navi 32 GPU-based graphics cards. Now we have some ideas about them.
RX 7800 & RX 7700 To Launch In The Current Quarter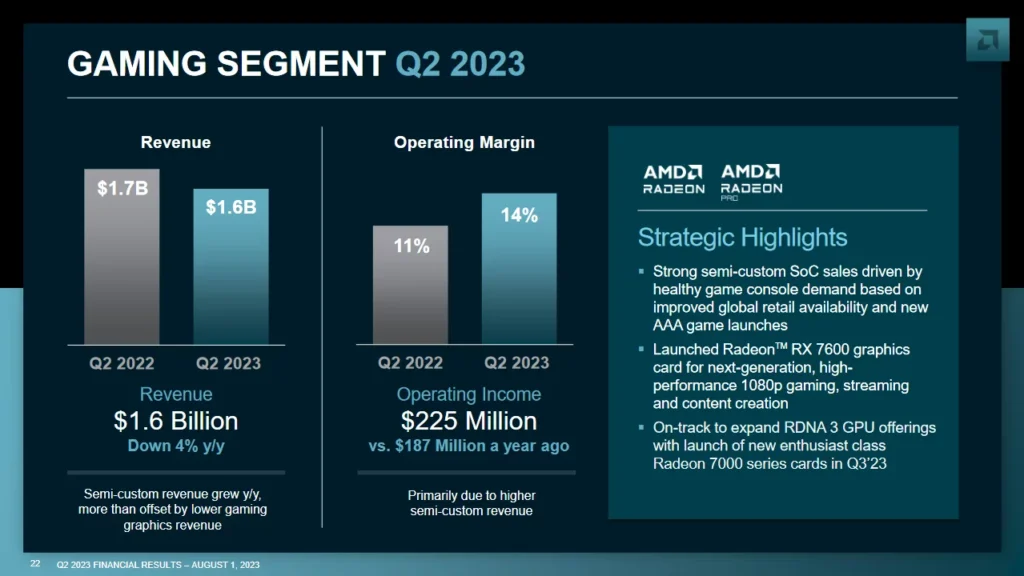 A day ago, AMD released a report on its second-quarter 2023 financial results of the company. While meant mostly for its investors, it came with a slide (PDF). As reported by Tom's Hardware, it mentions something important.
That slide spoke about a lot of things. Including gaming-oriented launches by the company this quarter, like the RX 7600 graphics card. However, it mentioned something else that the original report didn't. It said:
On-track to expand RDNA 3 GPU offerings with launch of new enthusiast class Radeon 7000 series cards in Q3'23
The enthusiast Radeon 7000 series graphics cards it speaks about are most likely going to be the RX 7800 and RX 7700. As they are the only ones possibly left to fill in between the budget and expensive segments. The highlight says that they are going to release them in the third quarter of 2023. Which we are currently in.
So it means that the RX 7800 and RX 7700 graphics cards are all set to release this month, in August, or next month, in September.
There are some rumors that AMD could possibly announce the RX 7800 and RX 7700 graphics cards at gamescom 2023, which is being held in the later part of this month. AMD seems to be attending it too. As for the specs, we have some idea about them from a months.
However, don't expect these cards to be cheap. Tom's Hardware believes that the RX 7800 could cost around $600, while the RX 7700 could cost around $450. There's no way of knowing their performance unless they are reviewed. But don't expect a big generational uplift on them either.
We are sorry that this post was not useful for you!
Let us improve this post!
Tell us how we can improve this post?