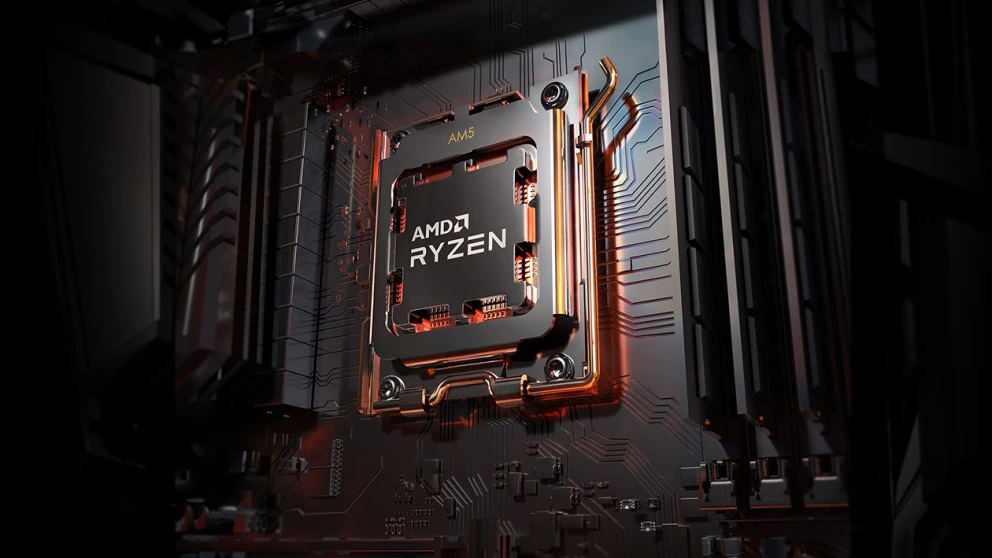 AMD might soon launch Ryzen 7000 CPUs on or before 4th August, the day AMD is going to hold a special even to showcase next gen flagship motherboard chip-sets.
AMD Ryzen 7000 series of processors are long time coming now. Based on new Zen 4 architecture and 5 nm tech, Ryzen 7000 series will be a successor to Ryzen 5000 series processors. It will support DDR5 exclusively, as well as PCIe 5.0. They are going to come later this year.
However, Ryzen 7000 CPUs might get launched earlier than expected. AMD has announced a special even on 4th August to showcase the 600 series motherboard chip-set which are going to support the newer generation Ryzen Zen 4 7000 CPUs.
Titled "An Exclusive Look at Partner Products: A Showcase of The New AM5 Motherboards", AMD is going to showcase X670 Extreme (X670E) and X670 motherboard chip-sets. These are flagship and enthusiast motherboard chip-sets, respectively. They have even opened a registration page for people to register for the event.
The motherboards which are going to be up for the show will be from various manufacturers like ASRock, ASUS, BIOSTAR, GIGABYTE, and MSI.
What's missing from the event is the mention of B650 chip-set based motherboards, which are going to be the mainstream motherboards that are going to be affordable to the most. When are they going to launch them or release them or whether they will release together with X670E and X670 chip-sets, no one knows.
AMD Ryzen 7000 Launch
What makes this event interesting are its wordings. The original wordings for the summary of the event, as reported by TechPowerUp, was as follows: "Supporting the recent launch of AMD Ryzen 7000 Series processors". Folks at AMD quickly realized their slip and later changed the sentence to "Supporting the recent announcement of AMD Ryzen™ 7000 Series processors".
The above can mean two things. Either AMD made an honest mistake by using the word launch, or, AMD is going to launch 7000 series processors on that event or even before it. It's anyone's guess what's the possibility.
As Ryzen 7000 processors have already started mass production, it's not a surprise really. What is a surprise is that if reports are to be believed, AMD Zen 4 are going to be available for purchase starting from September 15 itself. Which is about a month earlier than Intel's next gen Raptor Lake processors, giving AMD an early head-start in the impressive next gen processor race.
Ryzen 7000 Model Numbers Leaked
Meanwhile, as per VideoCardz, AMD themselves have leaked the model numbers for the Ryzen 7000 on their public library. The model numbers are as follows:
Ryzen 9 7950X
Ryzen 9 7900X
Ryzen 7 7700X
Ryzen 5 7600X
Missing from the list is Ryzen 7 7800X and Ryzen 3 7000 series processors.
While famous leaker Greymon55 suggests that Ryzen 7 7800X could become the higher cached Ryzen 7 7800X3D instead (just like what AMD did with Ryzen 5800X3D), what is interesting is missing of lower powered Ryzen 3 processors. Why this is important is that one side there is no mention of cheaper B650 series chip-set being launched and on the other side we have Ryzen 3 7000 processors missing from the leaked list.
This means that we might not see both B650 series chip-set motherboards and cheaper Ryzen 3 processors available at release and they might come for everyone later.
It's important to remind that Ryzen 7000 series will work only with new 600 chip-set motherboards, as they require an entirely new AM5 socket for the processor.
We are sorry that this post was not useful for you!
Let us improve this post!
Tell us how we can improve this post?