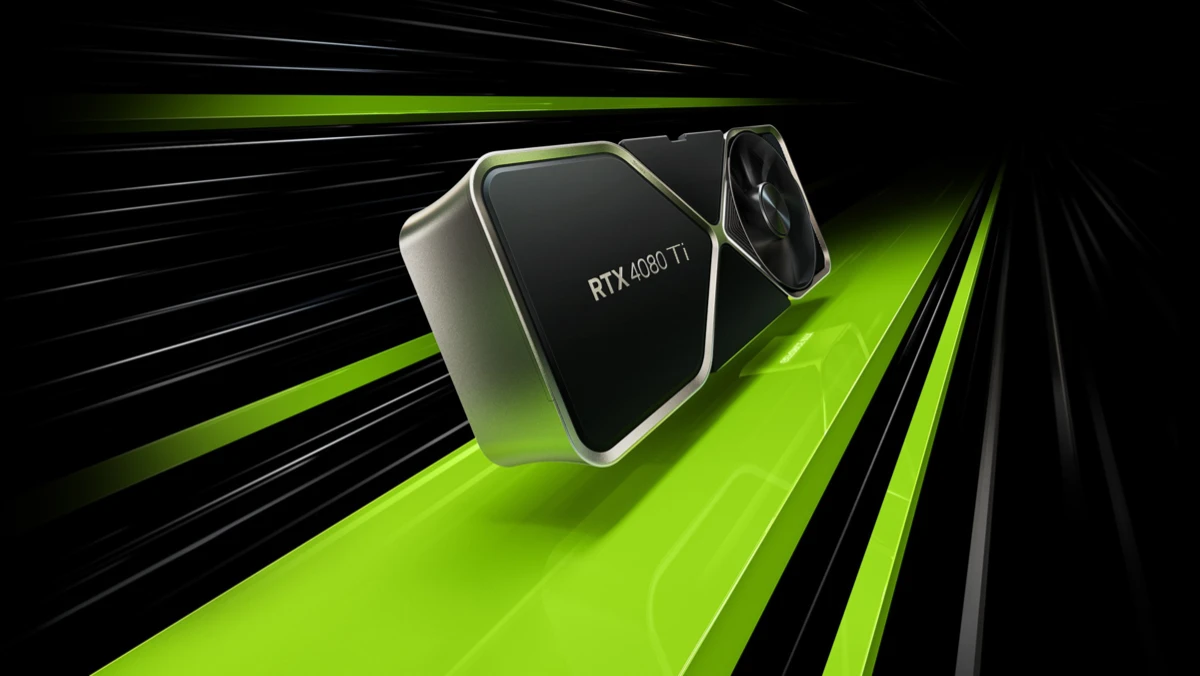 As per the latest rumor, Nvidia is working on the RTX 4080 Ti or SUPER graphics card. It's expected that it will release in early 2024.
When Nvidia released the GeForce RTX 4090 for $1600, everyone was amazed by its performance. It came with the flagship AD102 GPU with 16384 CUDA cores, 24GB VRAM and a TGP of 450W. The performance of RTX 4090 was unparalleled and remains unmatched even now.
However, later Nvidia released the GeForce RTX 4080 graphics card for $1200. Everyone felt it to be lacking. It came with a AD103 GPU with 9728 CUDA cores, 16GB VRAM and a TGP of 320W.
The reason behind why people feel disappointed by RTX 4080 is that while it costs just 28% lesser than RTX 4090, it comes with 50% lesser CUDA cores than the flagship graphics card by Nvidia.
Not only that, later, reviewers found that AMD Radeon RX 7900 XTX, which costs just $1000, actually equals or beats the $200 more expensive Nvidia RTX 4080 in usual raster performance. It's only in ray tracing performance that RTX 4080 manages to easily beat AMD RX 7900 XTX.
So it's understandable that Nvidia wants to fill-up that gap somehow. The gap, which is between RTX 4080 and 4090. Not only that, beat AMD's offerings too. Not to forget, Nvidia RTX 5000 series is unlikely to come any sooner.
Looks like Nvidia is preparing a new graphics card for that.
RTX 4080 Ti To Be Released By Nvidia
Well known Twitter (now X Corp.) based leaker MEGAsizeGPU has shared (via VideoCardz) an update about an upcoming Nvidia RTX product.
In a tweet, MEGAsizeGPU has revealed that Nvidia is possibly preparing either RTX 4080 Ti or RTX 4080 SUPER graphics card that is all set to release in early next year, in 2024.
It further reveals that unlike RTX 4080, which is based on the AD103 GPU, the RTX 4080 Ti will be based on the (cut-down version of the) flagship 102 GPU, the same one which powers RTX 4090 graphics card.
In terms of power, it seems to have a TGP below 450W, which RTX 4090 is marketed as. We believe it could be around 400W.
As for pricing, it says that the RTX 4080 Ti could come in the same range as the RTX 4080. Which is interesting as RTX 4080 costs around $1100. Meanwhile, AMD the RX 7900 XTX is available at around $900. So is Nvidia planning to cut the price of RTX 4080 further.
When asked about the VRAM and memory bus size, MEGAsizeGPU replied that they are not decided yet. Though, VideoCardz speculates that RTX 4080 Ti could with around 20GB of VRAM with a 320-bit bus.
RTX 4080 Ti Or SUPER
While the leaker mentions a possibility that the graphics card will be named either 4080 Ti or RTX 4080 SUPER, it doesn't go in detail about it.
There's another possibility about this graphics card, though. This is entirely a speculation on our side, so don't take it as a confirmed thing.
As RTX 5000 series is not expected to release next year, is Nvidia planning to release a refresh for the RTX 4000 series. The reason we say that is because if indeed this new graphics card is touted as SUPER, as opposed to Ti, then there's a possibility of it being a refresh.
That's because SUPER naming of graphics cards is mostly done by Nvidia for refresh versions, just like it refreshed the GTX 1600 series and the RTX 2000 series.
Or maybe Nvidia is just intending to add more graphics cards in the RTX 4000 line-up, that's also a good possibility.
Whatever it could be. It's a good thing if indeed a faster version of RTX 4080 is released at the same price as the original one.
Update 9th October: Another well known and highly trustable leaker @kopite7kimi has tweeted that RTX 4080 Ti or SUPER is unlikely to be made.
We are sorry that this post was not useful for you!
Let us improve this post!
Tell us how we can improve this post?