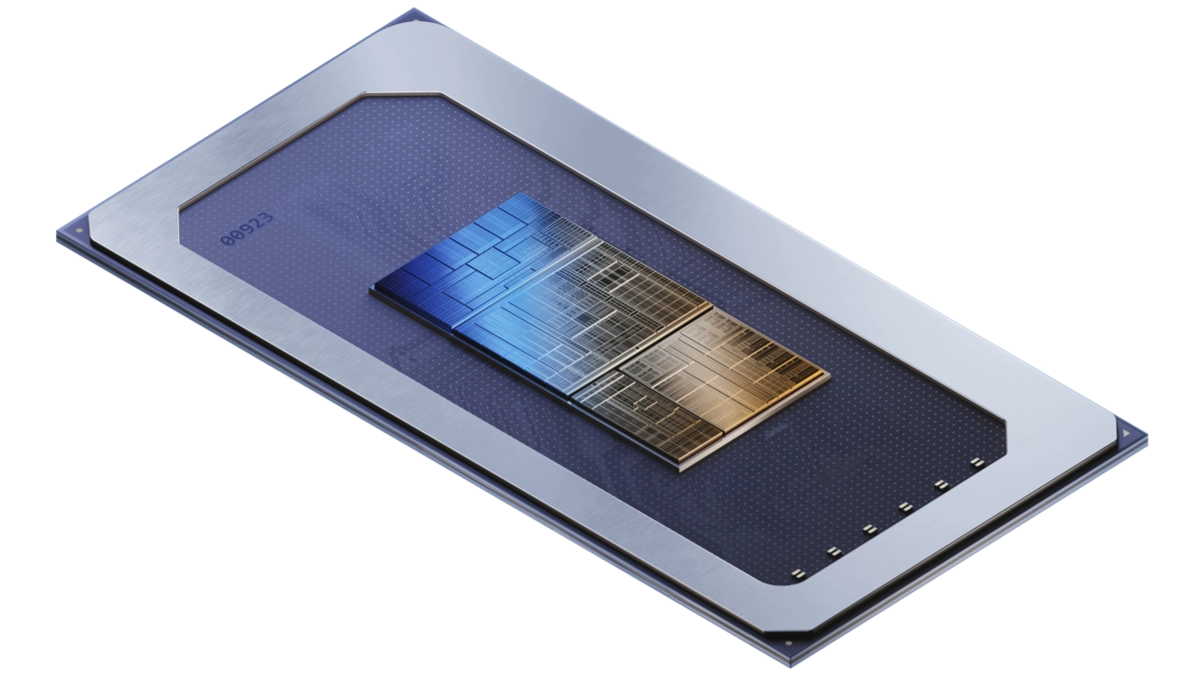 While the earlier rumors had suggested that the Intel Meteor Lake CPU series would release on desktop too, that doesn't seem to be true.
Several months ago, Intel had revealed that the Intel Meteor Lake CPUs would release this year itself. However, to everyone's disappointment, rumors which followed that said that Intel won't release the Meteor Lake series on desktops.
There's a good reason to be disappointed by that, too. Architecturally speaking, Intel Meteor Lake is the biggest change in the design of the processor that Intel has made in 40 years.
Meteor Lake Features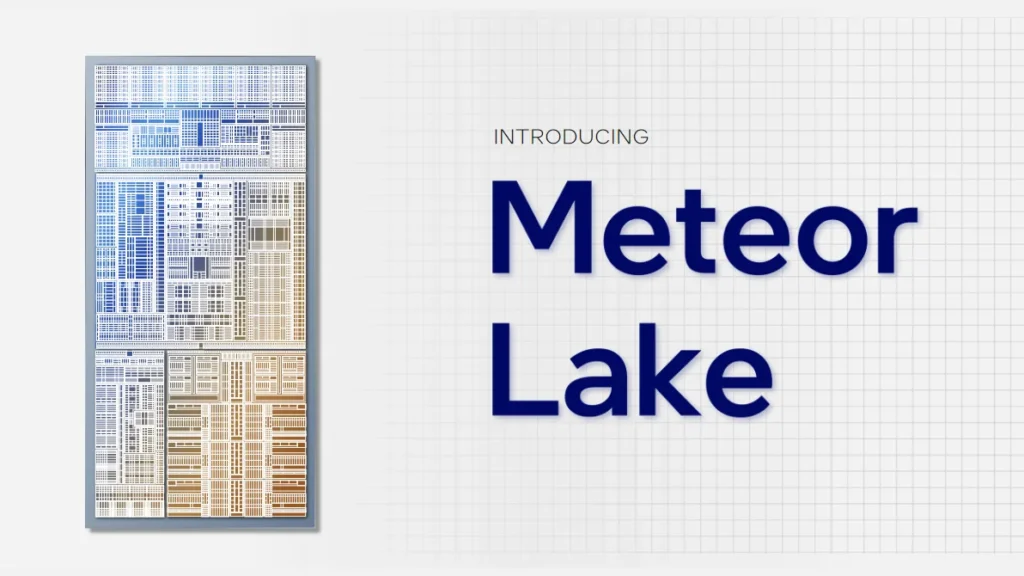 Unlike the traditional monolithic processors, Meteor Lake is Intel's first shift towards chiplet or as Intel calls it, tiles based processor design. In it, Intel puts 4 different chips on a CPU base tile.
The Meteor Lake processors will have at least 4 different tiles. The CPU or the Compute Tile, the SoC tile, the IO tile and the new ARC graphics tile. All that put on top of a new FOVEROS 3D packaging base tile.
But that is not alone, Intel has made so many architectural changes, big and small, in Meteor Lake that some of it is marvelous.
For example, it has introduced a new low powered E-core inside the SoC tile itself. The IO tile too sees PCIe Gen5 and other other connectivity options added to it. It has separated media from graphics, allowing low powered video playback and encoding.
Intel has also designed all the parts of the processor in such a way that all of them can access the memory individually and can be independently enabled or disabled as per the requirement. Not to forget, Meteor Lake is going to be made on Intel 4 node, which is similar to 7nm, but Intel calls it Intel 4 instead.
Those are just some examples of the many changes Intel has made in Meteor Lake, Intel has detailed all these changes in a PDF file found here. We insist everyone to go through it.
So the question is, if it's so good. Is it coming to desktop PCs.
Confusion Over Intel Meteor Lake On Desktop
PCWorld had managed to interview (YouTube), via VideoCardz, Michelle Johnston Holthaus, Executive Vice President & General Manager of Client Computing Group at Intel.
In the interview, when asked about whether Intel Meteor Lake would come on desktop, she revealed that yes, it's coming on desktops in 2024.
This statement came as a surprise to many. Because everyone knew that while the Meteor Lake architecture is going to continue forward by being used in Arrow Lake CPUs, the Meteor Lake CPUs themselves are made more for notebooks. Because they are aiming power efficiency, rather than improvement in performance.
To add to that, it's well known that Intel is going to release the Raptor Lake Refresh series later this year and Arrow Lake is going to come later next year. So where's the place for Intel to release Meteor Lake CPUs on desktops.
Later, in a clarification (translated) to German publisher ComputerBase, Intel said this:
Meteor Lake is a power efficient architecture that will power innovative mobile and desktop designs, including desktop form factors such as All-in-One (AIO). We will have more product details to share in the future.
Basically, what Intel is saying is that by desktop, it meant to say only All-in-One (AIO) PCs and likely even Mini PCs will get these new Meteor Lake CPUs. Not traditional desktops where one can buy CPUs, boards and other parts individually to make a desktop.
It must be mentioned that these AIOs and Mini PCs could come with Meteor Lake mobile processors soldered on the board, allowing no customization.
So with this clarification, Intel has basically said that no, Intel Meteor Lake is not coming on traditional desktops.
This goes along the line of the earlier rumors that said that Meteor Lake for desktop has been canceled and whatever wafers they made, they made it for the mobile processors to be in used in notebook and others.
Conclusion
For us, we are confused why Intel doesn't come out and clarify it outright. That no, it's not coming on traditional desktops, as we have something even better waiting for them in Arrow Lake series of CPUs. Not sure why this ambiguity.
In all, from the looks of it, for everyone to get their hands on the new tile based architecture for desktops, they would need to wait till later parts of next year when Intel releases the new Arrow Lake series of processors.
Meanwhile, Intel has announced that it has begun high volume production of Intel 4 process node on extreme ultraviolet (EUV) technology, which is the most advanced method of manufacturing the latest generation of chips. This also means, in simple words, Intel has started the mass-production of Meteor Lake CPUs using the very latest technology available.
We are sorry that this post was not useful for you!
Let us improve this post!
Tell us how we can improve this post?