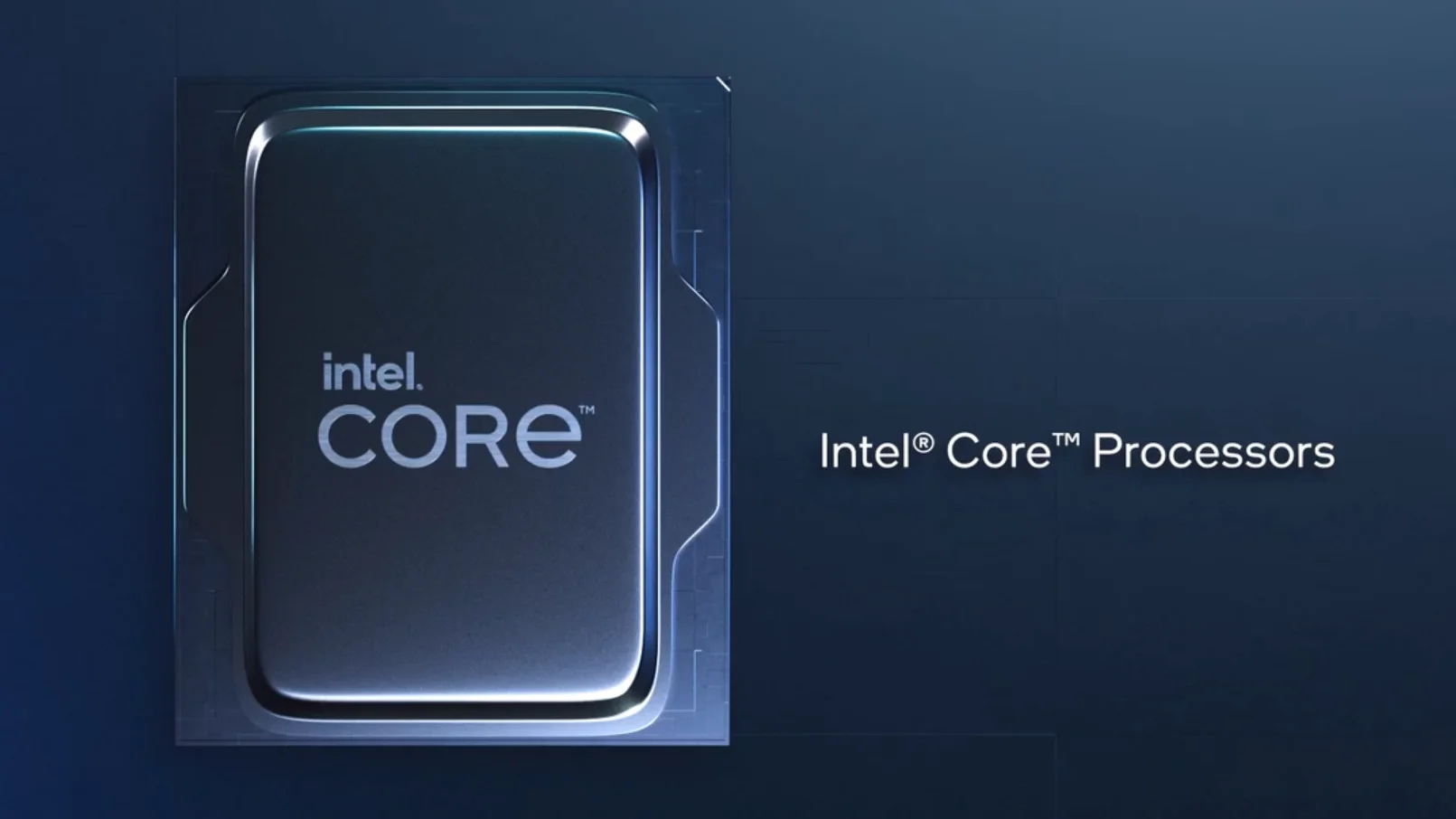 Rumors suggest that the release date of Intel's 14th-gen Raptor Lake Refresh CPU for desktops will be later this year, as Meteor Lake is canceled for desktops. The 15th-Gen Arrow Lake will arrive later next year.
A couple of years ago, Intel released the Alder Lake series of processors on the LGA1700 socket. They were a big improvement over the 11th-gen Rocket Lake processors, which were quite a disappointment themselves.
So when Intel announced Alder Lake's successor Raptor Lake, many thought they would get a full new generation. However, to many people's disappointment, only the top-tired processors in the Raptor Lake series were new, as half of the CPUs in the line-up were nothing but a refresh of Alder Lake.
Now that Intel plans to release the Meteor Lake series of processors, there is news that they will not be released for desktops. So what is Intel going to do instead for the desktops. Now we have some more information about it.
Raptor Lake Refresh Coming This Year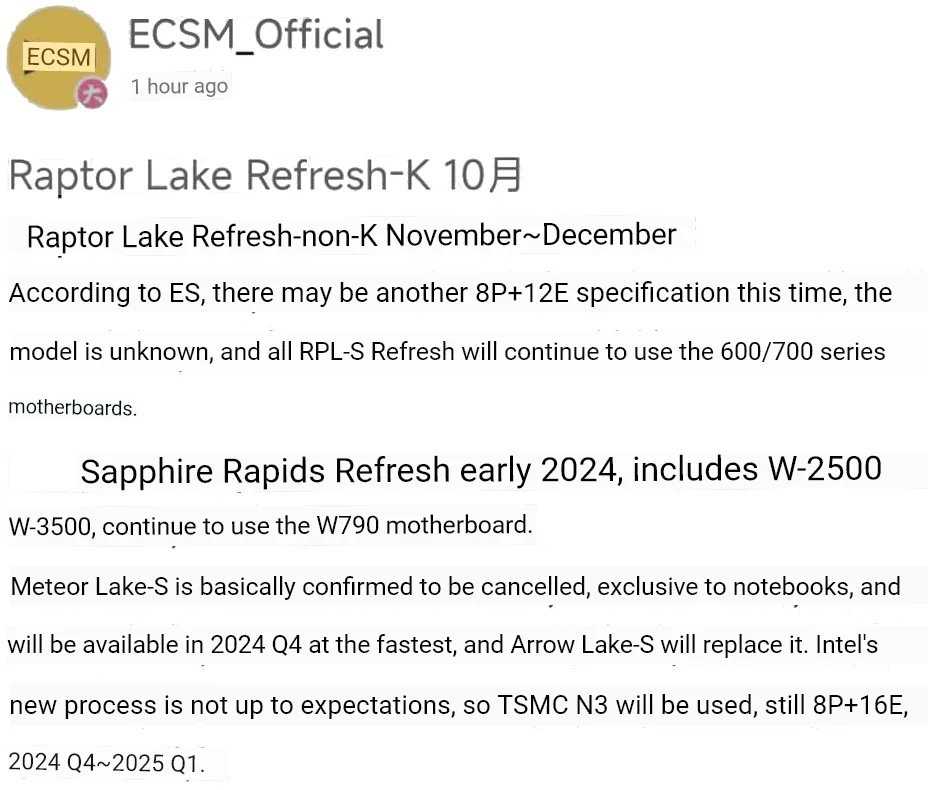 Well-known leaker ECSM_Official has revealed (via @9550pro) a few interesting details about the upcoming desktop processors from Intel.
First, he mentions that the K series processors, which are unlocked for overclocking, of Raptor Lake Refresh are going to be released in October later this year.
The second thing he reveals is that the non-K series processors, which most use, will be released a month or two later.
The third important thing he reveals is that the Raptor Lake Refresh will continue to support the Intel 600 and 700 series chipsets. Which means motherboards with the LGA1700 socket will support the next-gen Raptor Lake Refresh processors. This has hardly happened before. Intel doesn't usually support a socket for three generations.
ECSM_Official also reveals that Intel may release a CPU in the 14th-gen lineup with 8P-Cores and 12E-Cores. Which hints at the possibility of an entirely new CPU. While he says that the model is unknown, we believe that the model could be named the Intel Core i9-14800 or something like that.
Meanwhile, TechPowerUP reports that ASUS and AsRock have started releasing BIOS updates to support 14th-gen Rocket Lake Refresh CPUs.
Meteor Lake Canceled, Arrow Lake Coming Next Year
In the same post, ECSM_Official revealed more things about Meteor Lake and Arrow Lake.
In it, he says that the Meteor Lake series of processors is almost confirmed to be canceled for desktops and they will be exclusive to notebooks. He says it will be available for notebooks in Q4 of this year. Are the release of Raptor Lake Refresh desktop and Meteor Lake mobile releases planned together? We don't know.
Another important thing he reveals is that the 15th-gen Arrow Lake processors from Intel are all set to debut in Q4 of 2024 at the earliest. The release could possibly get delayed to Q1 of 2025 too. It also says that the processor config will continue to be max 8P-Cores and 16E-Cores.
But the biggest surprise is that ECSM_Official claims that Intel's new process, possibly hinting towards the Intel 4 node, is not up-to expectations and that Intel could use TSMC's N3 node instead.
Now we do know that Intel might use some chips, like the SoC, GPU and IO tiles made by TSMC. But does ECSM_Official claim that Intel might use TSMC for CPU cores too? We don't know. Maybe he's just confirming earlier information about Intel using TSMC for SoC, GPU and IO tiles.
We are sorry that this post was not useful for you!
Let us improve this post!
Tell us how we can improve this post?