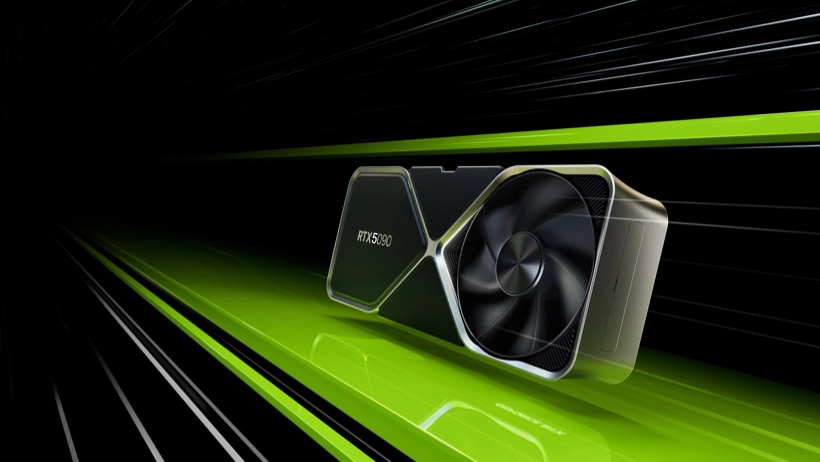 If latest rumors are to be believed, Nvidia GeForce RTX 5090 could come with a very powerful GPU, way more powerful than even RTX 4090.
When Nvidia GeForce released the RTX 4000 series, there was one graphics card which ruled all the discussion, the RTX 4090.
The flagship RTX 4090 came with a massive performance increase over the previous-gen RTX 3090 and RTX 3090 Ti.
In fact, so powerful the RTX 4090 is, that it still remains unmatched when it comes to competition. Even AMD's flagship RX 7900 XTX barely comes near it in some games.
The ray tracing performance of RTX 4090 too is so powerful that no other graphics card is expected to rival it for now.
But what about its successor, the RTX 5090. So far, we do know that the RTX 5000 series will be made by TSMC on a 3nm process. We also know that it's unlikely for the RTX 5000 series to be released before 2025.
However, so far we had no proper information about the specs of the next-generation of the graphics cards by Nvidia. Now we do.
RTX 5090 Specs Leak
One of the most well known leaker, @kopite7kimi on Twitter, has shared some early specs for the GPU which could possibly power the RTX 5090.
In it, he reveals that the GB202 GPU, which is most likely the GPU which will be used by desktop based RTX 5090 graphics card, will come with a 12*8 specification.
In a reply to that tweet, Sebastian Castellanos explains things further:
This means that the GB202 GPU will come with 192 Streaming Multiprocessors (SM) in total. This is a 28% increase in SM counts over the AD102 GPU used in the RTX 4090. However, the RTX 4090 didn't come with a fully enabled GPU and came with just 128 SMs.
VideoCardz mentions that these 192 SMs translate to 24,576 CUDA cores, which is an increase over the 16,384 CUDA cores found in the RTX 4090. Increasing the core count by 40% which is massive if it turns out to be true.
Additionally, when asked about the memory bus width, @kopite7kimi has revealed that this new GPU will come with a 512-bit memory bus. This allows the RTX 5090 to come with about 32GB of VRAM.
Conclusion
To put it simply, the RTX 5090 could come with a performance increase of at least 28%. Add potential SM redesign, increase in clock speed, bandwidth and cache. This could mean that the RTX 5090 could be very powerful.
Not to forget, the RTX 5090 graphics card can potentially come with 32GB of VRAM. For now, we don't know whether Nvidia will use GDDR7 or will stick to GDDR6X instead. If it does go with GDDR7, then expect even better performance.
It must be again mentioned, though, these GPU specs could be changed later. Take RTX 4090 for example. As mentioned before, the RTX 4090 doesn't use a full sized AD102 GPU.
Instead, it uses a cut-down version of the GPU with some amount of SMs and hence CUDA cores disabled. Allowing a room for Nvidia to release 4090 Ti if required.
However, for now, it's unlikely for AMD to provide a massive challenge to Nvidia's flagship graphics card. Either way, AMD is rumored to not release any flagship model in its next-gen graphics card.
Having said all this, as always, all these are just rumors. Even if true, which they are, going by the history of the leaker, expect Nvidia to change the specs of the graphics card like Nvidia GeForce RTX 5090 and others in the RTX 5000 series.
However, expect more and more rumors to come out on it.
We are sorry that this post was not useful for you!
Let us improve this post!
Tell us how we can improve this post?