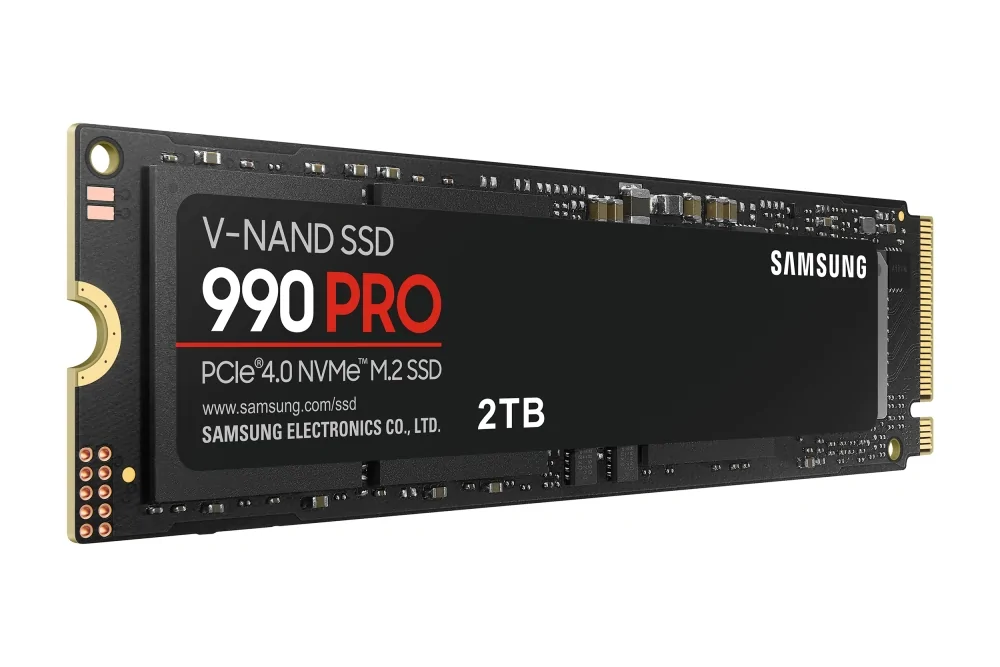 Intending to replace best-selling 980 PRO, the 990 PRO SSD NVMe SSD is going to be the latest in flagship NVMe SSD offering by Samsung.
Solid State Drives (SSD) have been one of the biggest upgrades to the storage technology since decades of Hard Disk Drives (HDD). If anyone's computer or laptop is running slow, they are advised to switch their HDD storage device to SSD one. It instantly will make the computer or a laptop faster as if a major upgrade was done to them.
SSDs were largely based on SATA interface, the same interface which powered the latest HDDs. It uses a SATA cable to connect to the drive. The speed limits of SATA meant that the speeds of SSDs were limited to just 600 MB/s.
To get rid of speed limits, companies came with a new technology. SSDs based on PCIe interface. PCIe basically connects the drive almost directly to the CPU. Making them extremely faster. The latest in that technology are the drives based on NVMe interface, on a M.2 form factor.
Till recently, Samsung 980 Pro was considered to be among the best NVMe SSD out there. Today, Samsung has announced its successor.
Samsung 990 PRO Announced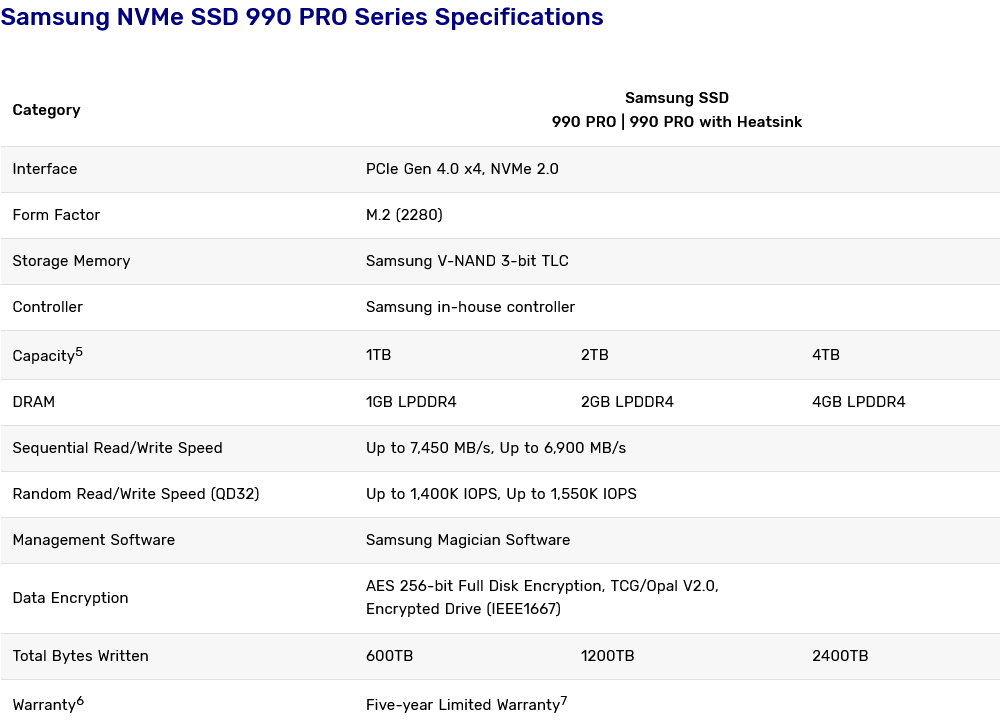 Today, Samsung has announced 990 PRO SSD. While it was expected it to be PCIe 5.0, it's based on PCIe 4.0 instead. But that doesn't stop the drive from being fast.
Based on new Samsung V-NAND 3-bit TLC and Samsung's new proprietary in-house controller, 990 PRO will become the fastest SSD in the market. It will come with sequential read speeds of 7,450 MB/s and write speeds of 6,900 MB/s. While random read speeds will reach 1,400K IOPS and write speeds will reach 1,550K IOPS. Samsung claims 55% increase in random speeds over 980 PRO.
Samsung claims 990 PRO to be suited for heavy gaming as well as creative and productivity tasks. It also claims Samsung 990 PRO "is optimized for graphically demanding games and other intensive tasks including 3D rendering, 4K video editing and data analysis".
Samsung claims that when tested on upcoming Action RPG game Forspoken, the map loading times were just 1 second, compared to 4 seconds for SATA SSD and 28 seconds for HDD.
Samsung also claims the new proprietary in-house controller is also 50% more power efficient than the one used in 980 PRO SSD.
The Samsung 990 PRO will release in October. The MSRP for the 1TB model will be $179 and the 2TB one will come for $309. A 4TB model will be releasing next year, with no information of pricing currently.
We are sorry that this post was not useful for you!
Let us improve this post!
Tell us how we can improve this post?