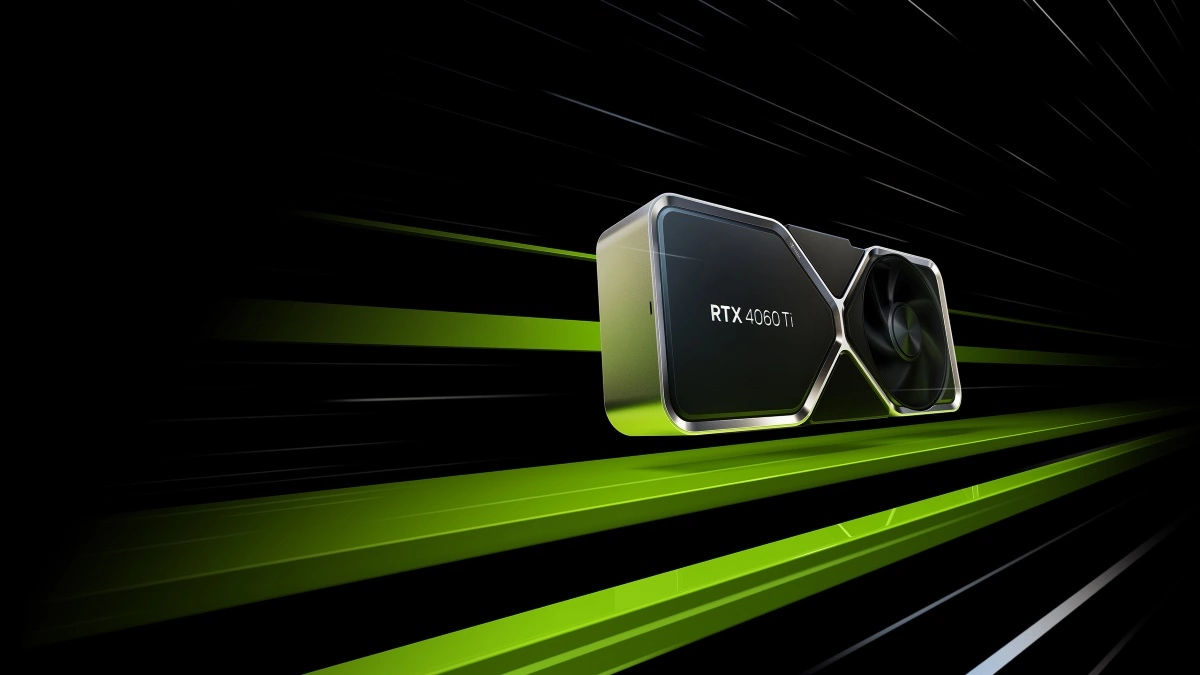 How much does 8GB VRAM cost? A single chip of 1GB of VRAM now costs only $3.3. It means 8GB of VRAM costs max $27. This shows how AMD and Nvidia in particular are overcharging the graphics card buyers.
When Nvidia announced GeForce RTX 4060 & 4060 Ti graphics cards, a lot of people were angry at them.
The reason was simple. While RTX 4060 came with just 8GB of VRAM, Nvidia decided to release RTX 4060 Ti in two versions, 8GB and 16GB models. Not only that, Nvidia priced RTX 4060 Ti 8GB at $400 and it asked a $100 more for a 16GB card, making it to be priced at $500.
The question is, should an additional 8GB cost a $100 more? Not if the current graphics card VRAM spot prices are taken into consideration.
VRAM Prices Revealed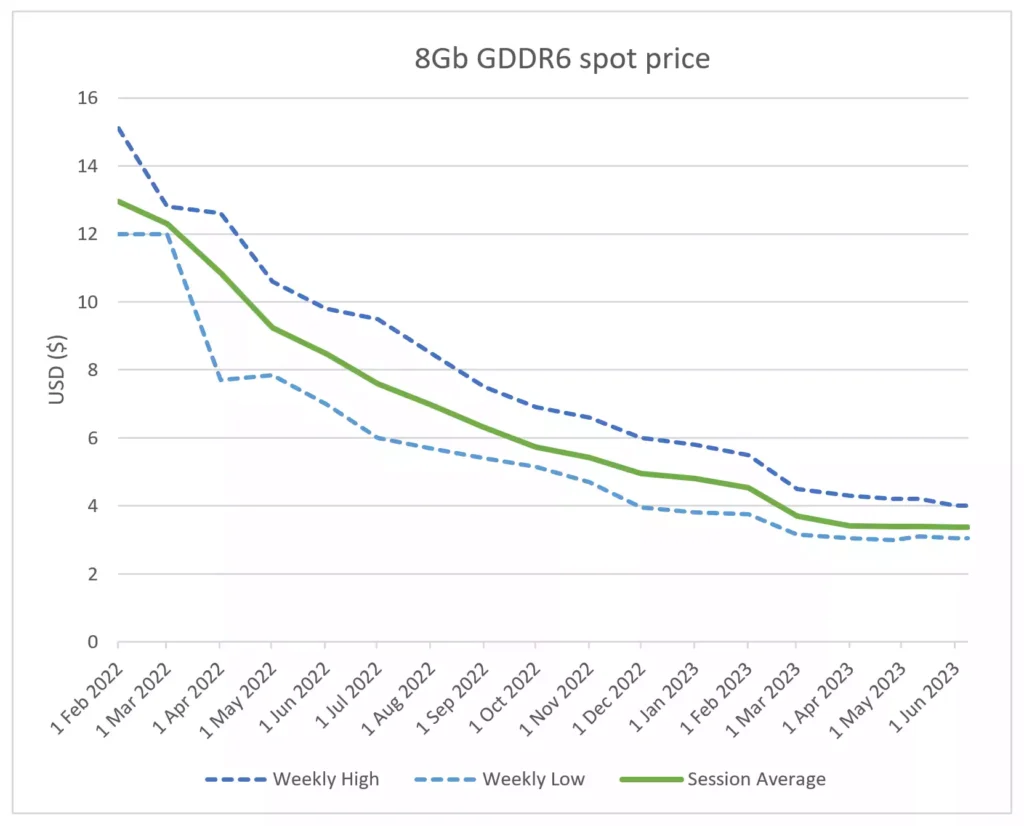 A Reddit user Balance- has shared the information (via @3DCenter_org) for the current prices for the graphics card VRAM. To show this information about VRAM prices, he uses the information from DRAMeXchange, a prominent memory chip price information site by Trendforce research.
The graph shows how an 8Gb (gigabit), that means 1GB (gigabyte), of a single GDDR6 VRAM chip used to cost an average of $12.9 about sixteen months ago. Now that price has been reduced to just $3.3 per 1GB chip.
Which means that if a graphics card comes with an 8GB of GDDR6 VRAM, adding an additional 8GB on it should technically cost max $27 more. Add some extra wiring, packaging and other things, an additional 8GB of VRAM shouldn't cost more than $50 per graphics card.
So if Nvidia sells a 16GB version of RTX 4060 Ti, it could price the card $50 more, not $100 more as it is currently doing. The problem is, 2GB chips however cost more than 1GB chips, something which 16GB graphics cards use. But even then the price isn't justified.
But that's not the whole story, either. Tom's Hardware reports that these spot prices are different from contract prices. Basically, graphics card makers have long term contracts with VRAM chipmakers, who supply them these chips in bulk, at a far cheaper rate than the market price.
It means that graphics cards with higher VRAM should be even cheaper than the above mention numbers.
Conclusion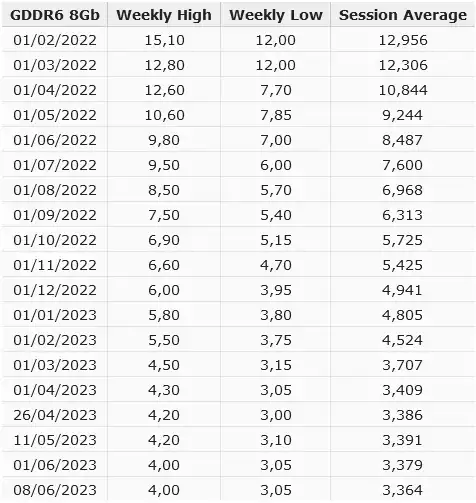 Nvidia has come under a lot of criticism these days for skimping out on VRAM. People are quite angry by it. It's because some games like Hogwarts Legacy and others are requiring a lot of VRAM to run the game. They are using way above 8GB VRAM found in most budget graphics cards these days.
It becomes very important that newer generation graphics cards are not cheaping out on VRAM. In-fact, even AMD had joined the argument against Nvidia in this. It's advertising how the cheapest AMD graphics card with 16GB VRAM currently costs just $500. But that was before Nvidia announced the 16GB version of the RTX 4060 Ti, costing $500. So Nvidia and AMD are on the same field now, no matter how much AMD contributed to Nvidia being forced to announce a 16GB version for RTX 4060 Ti.
We find AMD to blame here too. Ideally, AMD should have released the RX 7600 graphics card with 16GB or even 10GB or 12GB of VRAM for budget gamers, but it didn't do so. It stuck with 8GB of VRAM. They could have forced Nvidia to make larger VRAM graphics cards available for cheaper graphics cards, too. But they didn't do so.
Now we know that VRAM is officially quite cheap. It's time all the consumers speak and tell graphics card makers that skimping out on VRAM is not something they will accept and that they need faster, better cards at a cheaper rate. Not something that we are getting these days.
We are sorry that this post was not useful for you!
Let us improve this post!
Tell us how we can improve this post?