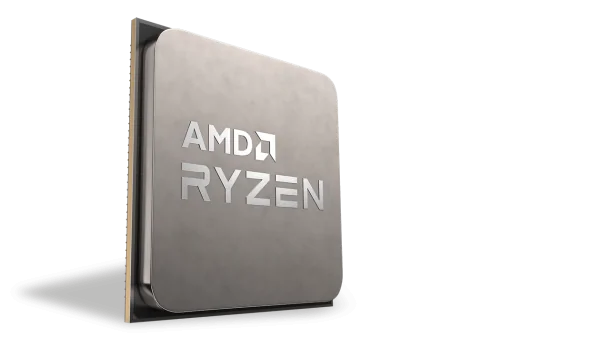 AMD's next architecture update, the Zen 4 might have a CPU with a TDP of 170W. That is 65W higher than Zen 3's Ryzen 9 5950X. The core counts remains the same, though.
Years ago in 1965, Gordon Moore, the founder of Intel, predicted something what is now famously known as the Moore's law. The basic idea behind the law is that the transistors inside a chip, or a CPU in this case, would double its density every two years. Simply put, the more transistors a chip or a CPU has, the faster it is expected to be.
How is it done then. Thanks to the technological advancements, the size of these transistors shrink every couple of years, allowing more or almost double the amount of transistors in the same amount of space. Meaning faster CPU speed in same area of silicon. Or alternatively, similarly powerful CPU in reduced amount of power usage.
Transistor sizes are usually counted in nm, that is nanometres, which get smaller with newer generations. For example, when Intel released its 1st generation Core i series processors in 2008, the CPUs in the series were based on 45 nm process. Compare that to recently released 12th generation Core i processors, which are now based on 7 nm process.
Similar is with AMD processors. The latest generation of AMD Ryzen processors are based on 7 nm process.
Ideally, one expects processors to keep the same amount of power usage, usually counted in TDP, while having an increase in the performance.
Years ago, when AMD released its first generation Ryzen CPUs, the most powerful of its consumer CPUs was Ryzen 7 1800X. It had the TDP of 95W. So one would expect the TDP to remain the same while the performance keeps increasing. But that is not always the case. Take rumored AMD Ryzen 7000 processors, for example.
AMD Ryzen 7000
Greymon55, a famous leaker on Twitter, has revealed some information on the upcoming AMD Ryzen 7000 processors, set to be released later this year.
170W 16C 32T
105W 12C 24T

— Greymon55 (@greymon55) March 24, 2022
He has revealed that the most powerful CPU in the Ryzen 7000 series, which we speculate to be Ryzen 9 7950X, might come with a TDP of 170W. Making it among the most power hungry CPUs out there. Compare that to current generation Ryzen 9 5950X, which comes with a TDP of "just" 105W.
He says that the new series will keep the same core and thread count from the previous generation. The 170W CPU is expected to have 16 cores and 32 threads. While the lesser powerful 105W CPU might come with 12 cores and 24 threads.
There is another processor in the list which comes with 65W TDP. But no other information is available about it.
Performance
As of now, no sufficient information is available about the performance of Ryzen 7000 CPUs. However, current generation of Ryzen 5000 CPUs are struggling against Intel's current generation Alder Lake CPUs in the benchmarks. So it would be interesting to see whether AMD is able to make any significant improvements in Ryzen 7000 series and whether higher TDP is going to be of any help to it.
We are sorry that this post was not useful for you!
Let us improve this post!
Tell us how we can improve this post?