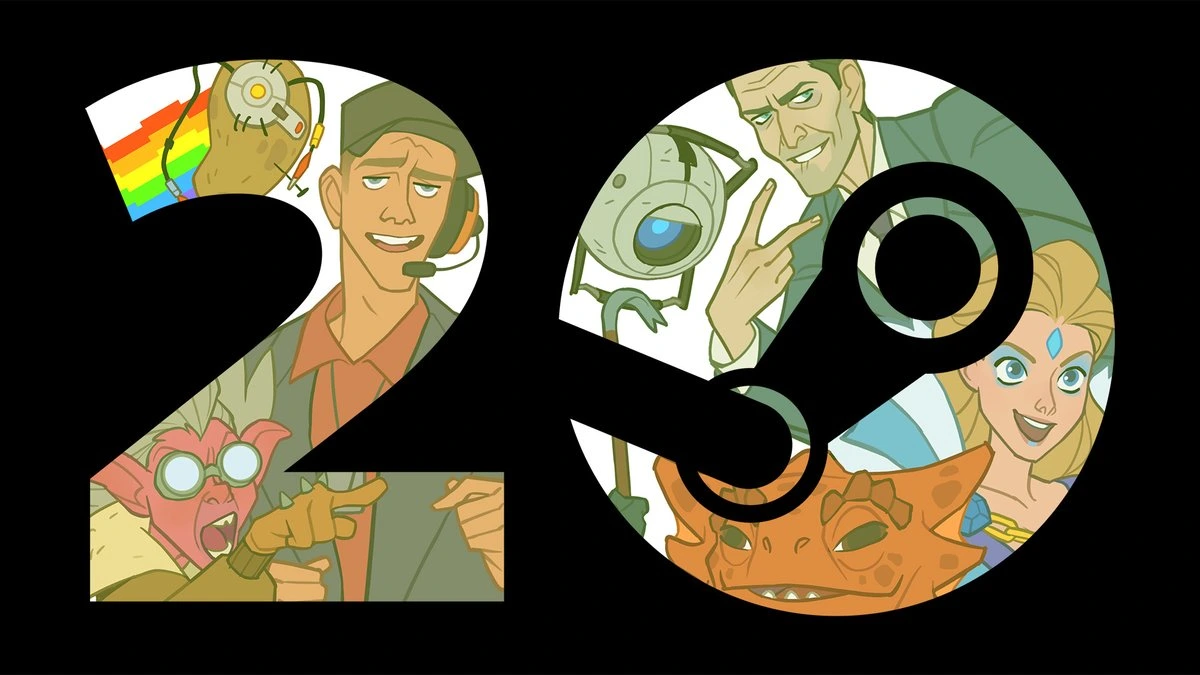 Valve's Steam PC gaming client and store has turned 20. It has single-handedly revolutionized game purchase and management.
Two decades ago, after a year in pre-release testing phrase, a certain PC gaming client's stable version was finally released to the public.
That software completely changed the future of PC gaming. On 12th of September 2003, Steam was officially released by Valve.
Steam Turns 20: A journey
In 2002, Valve was getting tired of finding that whenever there was an update to a multiplayer game, the players wouldn't be able to play that game for days because they hadn't installed the new update.
Then Valve decided something was required to streamline those updates so that they could reach common users faster. In addition to that, providing DRM and anti-cheat in multiplayer was becoming important too. This is how Steam was born.
Internally named Grid and Gazelle, an initial pre-release version of Steam was announced and released to the public on 22nd March 2002 at the Game Developer Conference. The pre-release version's user base had reached about 300,000 players thanks to the games and mods it hosted.

Then, on 12th of September 2003 Steam's stable version was officially released to the public. Though not without issues. The software and the site were buggy and kept crashing.
Half-Life 2's Release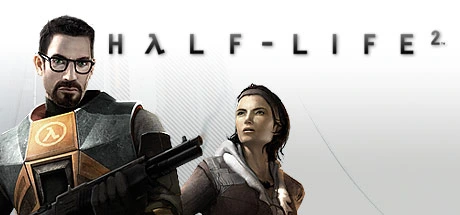 The biggest breakthrough for Steam came a year later, when Valve released what is considered to be one of the greatest games ever made. The Half-Life 2 was released digitally on Steam.

Speaking from personal experience, the Steam client in its iconic green color back then was, politely speaking, absolutely bad. It was buggy, slow, kept crashing and kept using the computer's resources.
If it wasn't for Half-Life 2 (also its free demo) requiring it, some of us would have never downloaded it or ever made an account on Steam. But we are very happy that we did.
More Games Join
After that, more gaming companies started selling games on Steam.
This included game makers like id Software (Doom, Wolfenstein, Quake), Eidos Interactive (Tomb Raider), Capcom, Ubisoft, THQ, Bethesda, Activision and even EA.
All of them added their games one after another, year after year. Since then Steam hasn't looked back.
Modern Day PC Gaming Legend
Throughout the years, Steam has received updates to improve itself. From UI to performance, to game delivery to reviews, to streamlined game purchase to regional pricing, to user profiles and chatting with each other, Steam has set a standard that is unmatched.

Ask anyone to buy a game on PC and the first thing that will come to mind is to purchase it through Steam. Most companies will link to their Steam page in the purchase link for their PC version. So great is its influence that Steam has almost become synonymous with PC gaming.

Sure, it has its rivals, like GOG, Epic Store and stores run by game developers themselves. But none of them can match the features and user-friendliness of Steam. These days, even gaming companies that had earlier stopped selling on Steam to sell on their own are being virtually forced to release their games on Steam. This is because of the large number of users and buyers Steam has, which, as per Valve, goes above 120 million active monthly users.

Steam has its fair share of issues and controversies, too. For example, for years, its support has not been that great. Then there are also issues like Steam not giving (even) higher share of revenues to gaming companies and such. But those things are nothing in comparison to how big Steam really is.
Steam numbers
To just take things further it's important to mention how big Steam is. As per Valve, Steam has:
Crossed the 33,000,000 mark for concurrent users.
Allowed 83,000 new first-time purchasers every day of the previous year.
Had 44.7 exabytes of total data downloaded by players. That's about as much data as if every one of the 8 billion people on planet Earth downloaded a 5.5 gigabyte game.
Not Just A Gaming Client
Over the years, Steam has evolved itself above just being a gaming client. Valve has used the Steam brand to launch many products.
This includes the SteamOS, which has brought PC gaming to Linux. Steam Link, which allows players to play games owned on Steam on their mobile devices and other displays by streaming them via Wi-Fi.
It has used the Steam name on various hardware too. Like the Steam Controller, which is a great gamepad made to act like a mouse and a gaming controller together. Not to forget SteamVR, Valve's hardware entry into virtual reality gaming.
However, the biggest Steam name is the massively popular Steam Deck. It is a handheld gaming device rivaling the likes of the Switch by Nintendo and others that allows one to play PC games on the go. While it's still not available everywhere in the world, it's currently among the most sought-after handheld gaming devices everywhere.
20 Years Celebration
To celebrate the 20 years of Steam, Valve has released a small video on YouTube.
In fact, they have even dedicated a page to celebrate and showcase their 20 year journey. With a special piece for each year.
They have a good reason too. Afterall, in the 20 years of their, they have changed how PC gaming works.
Let's hope Valve continues to improve Steam further and it remains one of the most important PC gaming client and store out there.
We are sorry that this post was not useful for you!
Let us improve this post!
Tell us how we can improve this post?