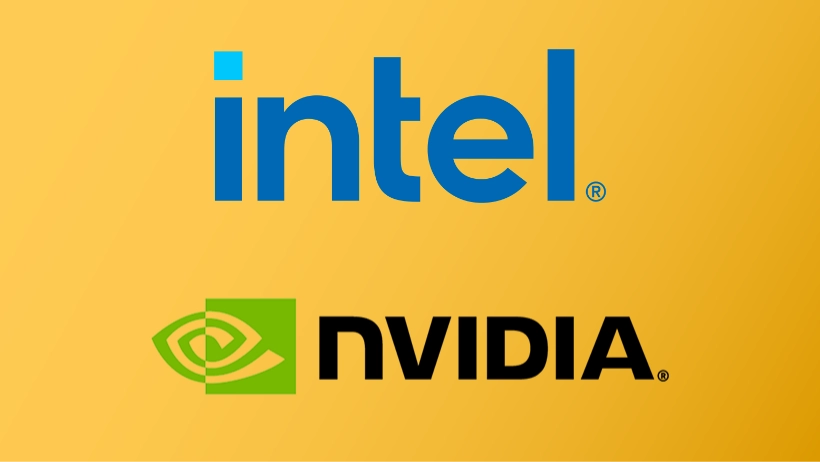 The Nvidia CEO has hinted at a possibility that Nvidia could use GPUs that could be made by the Intel foundry. No one would have thought this a few years ago.
In the world of processor making, there are two types of companies. Fabless and foundry.
Fabless companies only design CPU, GPU and other chips. While foundries make them.
In terms of foundries with latest cutting edge tech, there are only 3 big names in the whole world currently. Intel, Samsung and Taiwan based TSMC.
In terms of fabless companies, there are many of them. They include, AMD, Nvidia, Qualcomm, MediaTek and a lot more.
But which of the big three makes chips for these fabless companies. Currently, most of the top chips by fabless companies are made by TSMC, which is a market leader. Second in the list is Samsung, which hardly gets any customers these days due to it being behind TSMC it terms of abilities.
But what about Intel. For years, Intel has made chips for only itself and not others. That changed some time ago when Intel announced that it wants to enter the foundry race too. That means, Intel wants to create CPUs and GPUs for not only for Intel's own consumption but for other fabless companies as-well.
In-fact, today itself, Intel's General manager of Intel Foundry Services and VP Stuart Pann has shared a detailed post about the company's vision moving ahead in creating chips for other companies.
Looks like Intel has got even Nvidia interested too.
Nvidia Talks Intel Made GPU
Currently, world's largest computer trade show Computex is going on in Taiwan. Companies are announcing and showcasing their new computer related products with a great amount of enthusiasm. A big amount of tech journalists and enthusiasts are there too.
In it, Nvidia's CEO Jensen Huang was having a small show where a lot of top journalists were involved. Tom's Hardware reports that during that conference, Nvidia's Jensen revealed something really interesting.
Jensen said that Nvidia has used Samsung made GPUs in past (Nvidia RTX 30 series) and is looking at a possibility in using Intel made GPUs in future too.
In-fact, Jensen said that Nvidia has received the results of a test GPU from Intel using its next-gen process and they seem to be impressed by it. Quoting him:
"You know that we also manufacture with Samsung, and we're open to manufacturing with Intel. Pat [Gelsinger] has said in the past that we're evaluating the process, and we recently received the test chip results of their next-generation process, and the results look good," Huang said.
Reasons Why Nvidia Is Considering Intel
As interesting it is. One has to understand why Nvidia is considering Intel in the first place. Especially because Intel is now Nvidia's rival in graphics card making.
From decades, Nvidia has used GPUs made by TSMC. With the company rarely using other foundries. So there has to be some big reason for Nvidia to consider Intel. There are not one, but two reasons behind it. Price and tech.
In prices, TSMC is consistently increasing the prices of the silicon wafers made by them. Those unaware, computer chips are made from silicon wafers, which are later cut into proper CPU and GPU shapes after they are made, to put it very simply.
TSMC is consistently increasing the prices of every new process, that too in big numbers.

For example, a single 7nm wafer by TSMC used to cost $10,000 in 2018. Move to 5nm two years later, the price has been raised to $16,000 per wafer.
For 3nm, TSMC is demanding a massive $20,000 a wafer. That 3nm process isn't a completed one, either. TSMC is working on an enhanced version of 3nm, called N3E, which can cost even more. DIGITIMES reports (translated) that TSMC has no intention of cutting prices even during lack of demand.
So Nvidia wants to look elsewhere. Anywhere where they can order chips at a cheaper cost.
The second reason Nvidia could be considering Intel is that the company's next-gen process is looking great.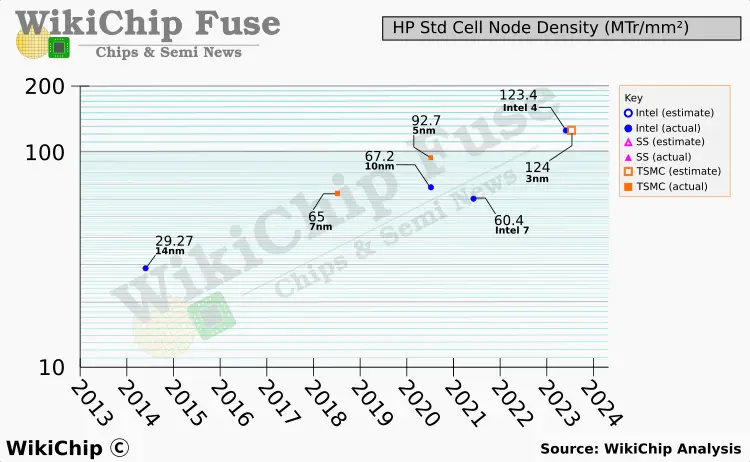 WikiChip Fuse reports that in terms of transistor density, Intel 4 process is comparable to TSMC's 3nm process. Which is an outstanding improvement by Intel if it turns out to be true.
It means Intel is moving fast with innovation and is beating its rivals quickly. Something which Intel was lagging behind massively from a few years.
Conclusion
What's interesting is that originally, Intel wanted to sign up companies for its 2nm process and more. But it seems to be in a hurry and wants to start with 3nm itself.
Either way, a possibility of Nvidia using Intel is something worthy of a notice. But will Nvidia actually use Intel made GPU, we cannot say for sure. Who knows, Jensen could be talking about Intel only to bargain for better prices with TSMC.
Another possibility is that geopolitical issues means that Nvidia has to make sure that in-case an invasion of Taiwan does happen, it has other options available with them.
We do believe there should be more foundry companies out there to provide a good competition to TSMC, which has become a monopoly now. So Intel, a big name in itself, fits the idea perfectly here.
We are sorry that this post was not useful for you!
Let us improve this post!
Tell us how we can improve this post?