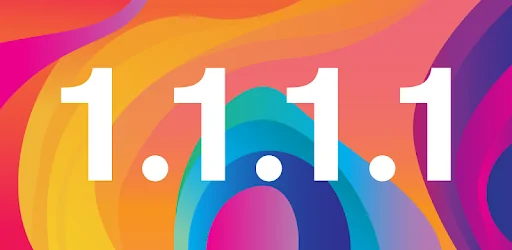 Cloudflare DNS's service has had an important impact on the internet. Here is why it is such a major contributor in the fight for privacy and freedom.
On the day when people like to make a fool of each other, Cloudflare launched a service which seemed unbelievable at first. Not because of the features it offered, but because it was launched on a day when most companies would announce fake products in a humorous intention. Cloudflare announcement too, frankly speaking, seemed like one, but it wasn't so.
On 1st April 2018, Cloudflare announced its own DNS service called 1.1.1.1. At first, it seemed just like another DNS service. But Cloudflare made huge improvements to make it among the top DNS services out there.
What is DNS?
DNS, meaning Domain Name System, is like an address book of the internet. Simply put, all sites on the internet run on a server. Those sites running on individual servers are allotted a specific IP address. That IP address is like a house number on a road. You can read it, but you do not know which road or the area house is located at. This is where an address book comes. It tells you where the house is, so that you can reach.
Similarly, when one types an internet site's address inside their browser, like this site ourdigitech.com for example. A DNS service is contacted by your computer or a mobile and it is asked where this site is. It tells your browser the IP address of the site and leads you to it.
All this is done in a fraction of the seconds. Milliseconds to be precise. This makes it very important that the DNS server is not only near you but also fast, so that your browsing is done quickly. Cloudflare plays a very important role here.
Cloudflare's importance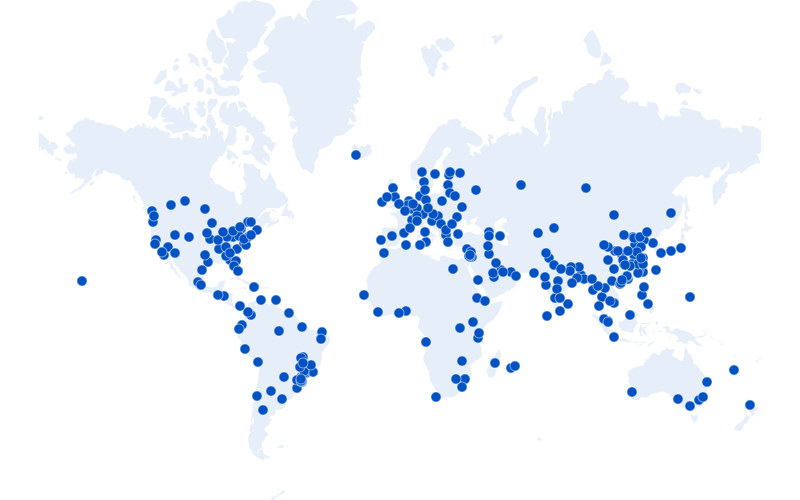 Cloudflare's main product is its CDN, that is, content delivery network service. What a CDN service does is that it makes copies of the sites on the internet and stores it locally near you and on many servers worldwide. Cloudflare is among the top CDN services out there. It has its servers situated in almost every part of the world. This allows Cloudflare to leverage its CDN network to provide DNS services. Allowing it to be quick to contact and deliver.
Enter 1.1.1.1 and WARP
When Cloudflare originally announced it's DNS service, the DNS requests were mainly served by two players. One, whatever DNS service your internet service provider (ISP) chose and second, Google DNS. While at start 1.1.1.1 was just like Google DNS – bare-bones. It was not much quick either. But that soon change.
A year later, on the same day, Cloudflare announced a VPN service called WARP. It's a type of VPN service which basically encrypts your traffic on the internet. The problem with DNS protocol was that it was designed decades ago without encryption in mind and that is why normally it is not encrypted, allowing to anyone to spy on you – that is, look at which sites you are opening and also prevent you from accessing that site.
This is especially the case with the ISPs which actively stops you from accessing some sites. WARP intended to circumvent that by encrypting the information between you and the DNS provider. Allowing not only privacy, but also freedom of browsing a free uncensored internet.
While it is true that WARP is known to have some problems starting up, as mentioned by the reviewers on it's Android app page, it's still a great service when it works correctly.
More improvements
Since then, Cloudflare has come up with many upgrades to it's service. Like offering DNS over HTTPS (DoH) and DNS over TLS (DoT) – both of which are intended to encrypt the connection between you and the Cloudflare's DNS service, to collaborating with various browsers to include build-in support for the DoH inside them. It is important to mention that Google's DNS service started offering DNS over TLS only a year after Cloudflare.
Cloudflare has also started a special version of it's DNS service which allows people to prevent either adult content or malware or both from being accessed. Allowing a secure internet for everyone.
Other DNS providers and alternatives
Meanwhile, since the launch of Cloudflare's 1.1.1.1, a lot of DNS providers have appeared or upgraded themselves. Google DNS remains the top DNS provider out there, simply because it is the fastest one out there and not many can match the power of Google's network.
There is also another DNS provider around called NextDNS, which offers a lot of features like DoH, DoT, extensive security options, privacy and tracking protection, parental control, deny and allow list, logs and many other things, possibly unmatched by any other provider out there. The problem is that it's free plan's extra features are limited to 300,000 queries per month. This is unlike Google DNS and Cloudflare's DNS, which are by and large completely free, albeit without many features
While it's true that there are many good DNS providers out there. But Cloudflare remains our favorite of them all.
We are sorry that this post was not useful for you!
Let us improve this post!
Tell us how we can improve this post?