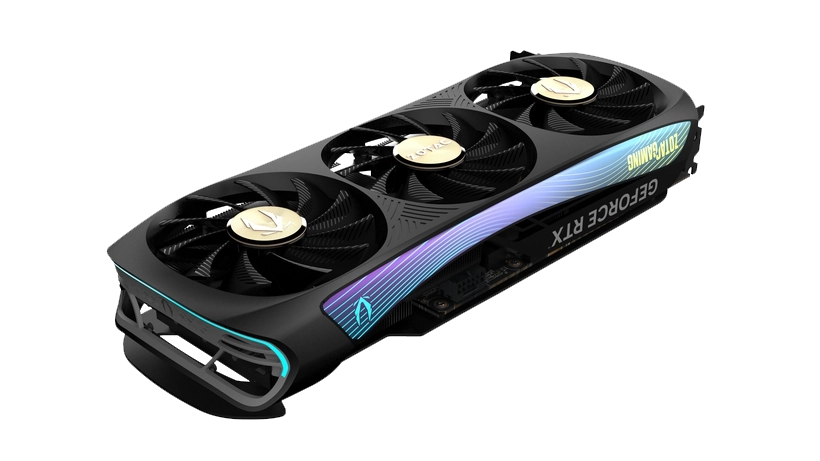 The sales of Nvidia GeForce RTX 4070 are so bad that Nvidia has temporarily stopped supplying the GPUs to its board partners.
More than a month ago, Nvidia released the GeForce RTX 4070 graphics card to the public.
The reviews for the card weren't that great. It costs as much as RTX 3070 Ti while performing only as good as RTX 3080. The generational uplift in performance is just 30%. Which is far lesser than 50% performance uplift which Nvidia usually provides.
While the power efficiency and ray tracing performance of RTX 4070 is good, overall the card has been a big disappointment.
Also, though the card is having good sales as per the data available for the German retailer Mindfactory, that data is limited just to the region.
In fact, outside Germany, the sales of the RTX 4070 are so bad that Nvidia has temporarily halted the supply of the GPU to its board partners.
RTX 4070 Supply Halted
MoneyDJ reports (translated) that Nvidia had stopped the supply of the RTX 4070 GPU to its board partners in April itself due to poor sales.
It says that while the supply was expected to resume in May. it hasn't. In fact, it could be that this halting of GPU supply might continue well into the month of June, too.
The report mentions that while initial supply could have been good, overall it's not selling much due to inflation and other reasons such as hike in interest rates. Because of that, only the loyal Nvidia fan-base is expected to buy the card, which is not enough to increase the overall sales.
Meanwhile, the Nvidia board partners are eagerly waiting for Nvidia to release RTX 4060 series, so that sales of graphics card board partners increase again.
The report also points out that similarly, even RTX 4080 wasn't selling much. At least as compared to RTX 4090 which was released earlier. Hence, to prevent over-inventory of not one, but two GPUs, Nvidia seems to have stopped the supply of RTX 4070.
Reasons
The report gives out some reason why sales of RTX 4070 are not great. Like Nvidia concentrating more on servers. Then Nvidia controlling the inventory to make sure RTX 30 series graphics cards are completely sold out first. The third reason given is to control the price. Nvidia probably doesn't want prices to get too cheap.
The biggest reason we personally feel is that RTX 4070 is just not good enough. It costs a lot and it competes only with RTX 3080 and AMD's RX 6800 XT. So nothing ground breaking. Additionally, it comes with 12GB VRAM, which would have been fine, but games these days are really demanding so 16GB VRAM is becoming a must for a card like RTX 4070.
Overall sales of such cards are expected to disappoint. We feel the only way Nvidia can fix it is not to control it's supply, but to make them cheaper for everyone. Because it doesn't cost that much to make them.
We are sorry that this post was not useful for you!
Let us improve this post!
Tell us how we can improve this post?