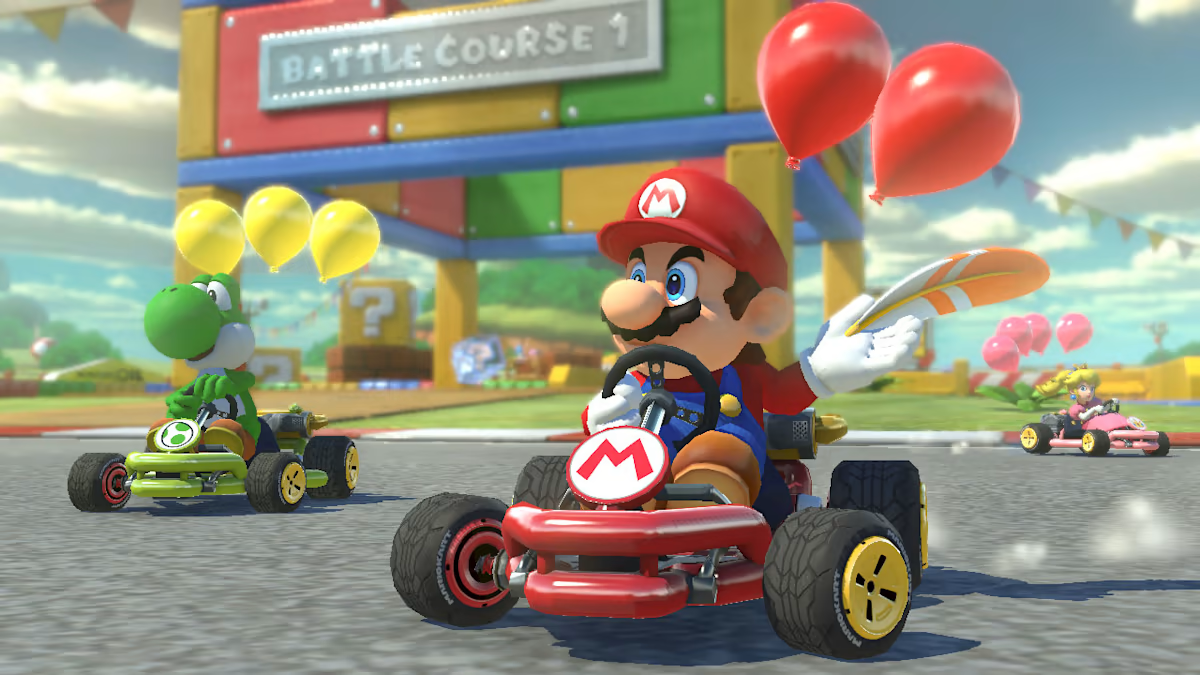 Super Mario Kart and its sequels have not only introduced a new gaming genre, but it has changed the world of kart racing games, setting a new trend.
30 Years ago, on 27th August 1992, Nintendo released Super Mario Kart for Super Nintendo Entertainment System (SNES). It was a kart based racing game which had all our favorite Super Mario characters racing against each other on different courses.
It was an extraordinary success. Not only it had great reviews from the critics, but was famous with the gamers too. The reason was simple, it was designed marvelously. It had unique, easy going graphics. Simple yet beautifully designed racing tracks. It had all the known Super Mario characters. But the most important of all, it came with power-ups, which has become an important identification of the game series. In all, the Super Mario Kart has left behind a huge legacy.
Legacy of Super Mario Kart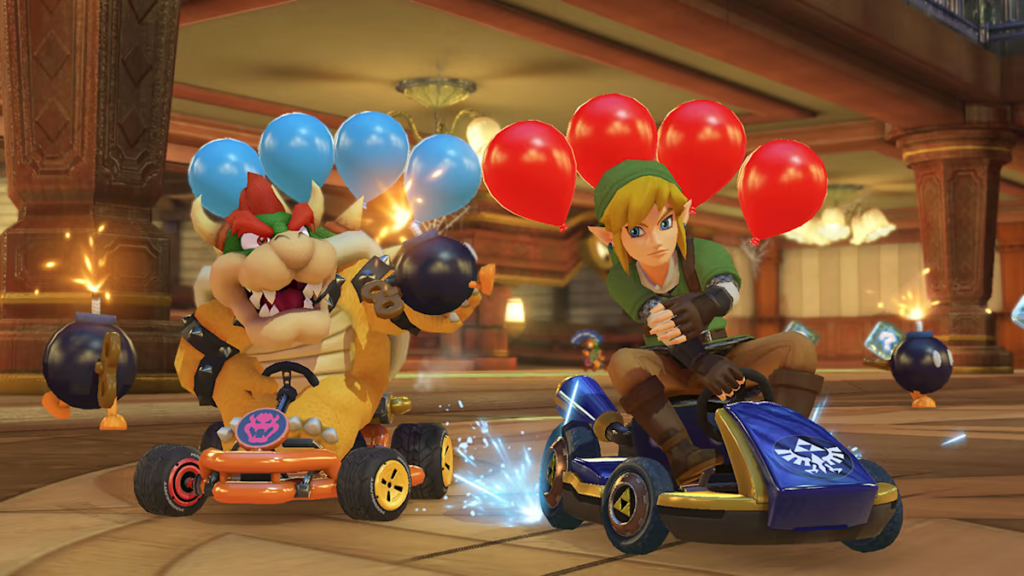 When Shigeru Miyamoto, the inventor of Super Mario Bros. decided to produce Super Mario Kart, he wouldn't have imagined the level of success it would get and the legacy it would leave behind.
After the success of Super Mario Kart, many companies tried to follow the genre and found some success in it. But the biggest success of the genre came from the same series. After Super Mario Kart, Nintendo released many successors of the original game.
Mario Kart 64 for Nintendo 64.
Mario Kart: Super Circuit for Game Boy Advance.
Mario Kart: Double Dash!! for GameCube.
Mario Kart DS for Nintendo DS.
The Mario Kart Wii for Wii.
Mario Kart 7 for Nintendo 3DS.
Mario Kart 8 for Wii U.
The latest Mario Kart 8 Deluxe for Nintendo Switch.
All of them were a big success. All them added new courses and new characters to the game.
Super Mario Kart and its sequels has not only introduced a new genre, but it changed the world of kart racing games, setting a new trend.
Gameplay
The gameplay of the Mario Kart series is simple. You control a racing kart with all the characters on a course and try to finish first. There are various obstacles on the course which you have to go through in order to win against the computer or other players, who may use power-ups found laying on the course to stop you from winning. All combined with a great background music.
The courses of Mario Kart series have extraordinary detailed inserted into them, making them extremely memorable. The most famous of them being the Rainbow Road course which is made of, rainbows in the night sky.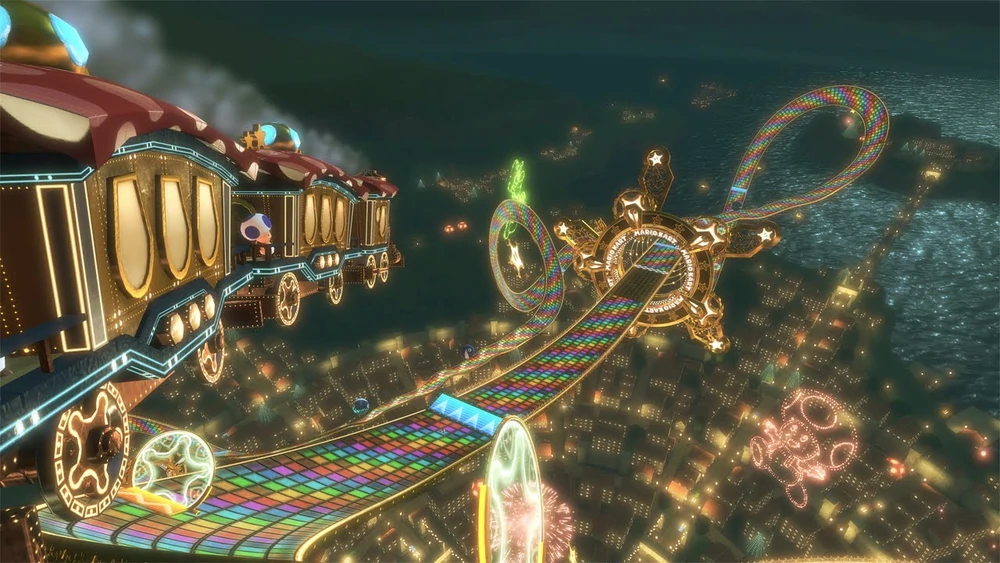 The power-ups and items of Mario Kart gives a player a unique experience. There are many memorable ones. A banana peel which, when left on a course, would cause a player to slip and spin when someone rides on it. The green shell which, when launched, would go straight and hit anyone in its line. The red shell which would follow a player in front and hit it. But the most frustrating one being the rare blue shell, which would go and hit the first player / leader on the course, making it extremely agonizing for them.
The game series also has a multiplayer. The Mario Kart series introduced a unique split-screen experience. A single television screen could have two or four gamers playing together. Many have spent their childhood putting a tape on their screens to divide it and have spent countless hours preventing the other player from peeking on their part of the screen.
Games Anyone Can Play? Maybe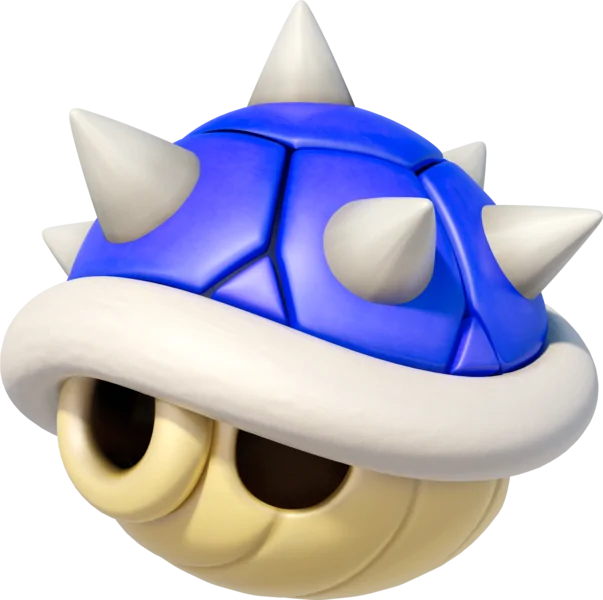 Mario Kart series is sometimes recommended as family entertainment. We disagree. It may look cartoon-y, but it's no child's play. It's a competitive game series, which can be frustrating sometimes and even ruin relations when people play against each other (especially if the blue shell is involved). But take nothing away from the games. They are themselves great fun. There's a reason Mario Kart is among the highest selling gaming series ever.
Those who own a Nintendo console and a Mario Kart game for it, can try to play them on an emulator on their PC, if their PC can run them, for a unique experience in a gameplay not found anywhere else.
We are sorry that this post was not useful for you!
Let us improve this post!
Tell us how we can improve this post?