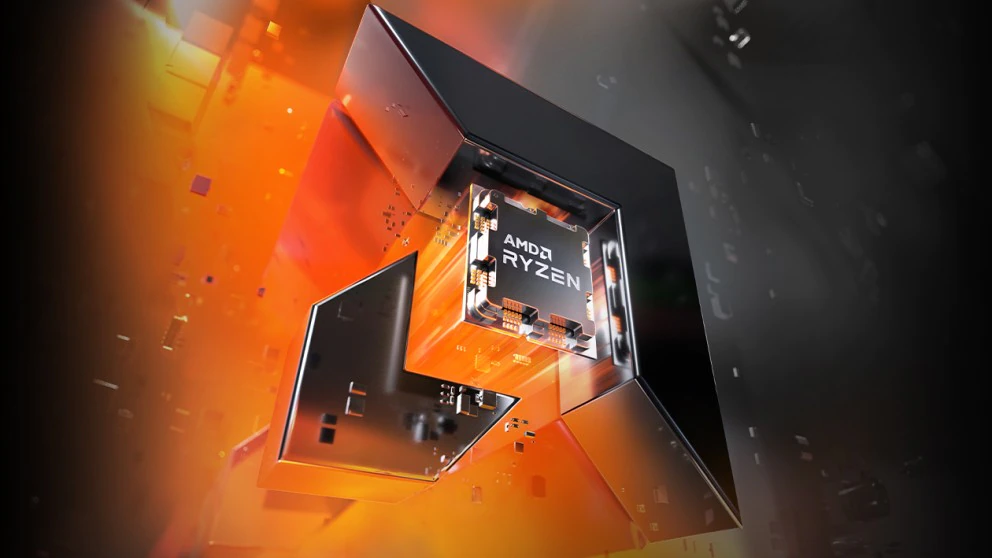 As per a press release by GIGABYTE, the next generation of AMD Ryzen desktop processors will release later this year. Now whether it's going to be Zen 4 based Ryzen 7000 refresh or Zen 5 based Ryzen 8000 series, we don't know about that.
In August 2022, AMD announced Zen 4 based Ryzen 7000 series processors to be released a month later in September. Initially, four processors in the series were released.
AMD Ryzen 9 7950X, Ryzen 9 7900X, Ryzen 7 7700X and Ryzen 5 7600X. Later, non-X versions of the same processors (except 7950X) were released. Then came the X3D versions, like AMD Ryzen 9 7950X3D, Ryzen 9 7900X3D and soon to be released Ryzen 7 7800X3D, which has everyone waiting eagerly.
We are yet to see cheaper budget processors in the Ryzen 7000 series, though. Like the Ryzen 5 7500X and Ryzen 3 7300X have not been released or announced by AMD yet. So one might think, we will not get any new Ryzen series this year. Not if we believe GIGABYTE.
Ryzen 7000 Successor Possibly Coming This Year
In a press release by GIGABYTE, it announced entry-level AMD Ryzen-based Servers. However, the main highlight of that was not just the servers, it was something else that was written in the press release.

First noticed and mentioned on Twitter by Andreas Schilling, the GIGABYTE press release says that the current AM5 platform on which current-gen AMD processors are based on, will be supported till 2025 (as it is known).
After that, it says that the next generation, with emphasis on next generation, of AMD Ryzen desktop processors will come out later this year and will support the same AM5 platform.
What it also later says is that the platform will allow people to upgrade to the Ryzen 7000 series successor. These are not small claims. However, comes from a hardware maker for AMD processors and graphics cards. So it does have some weight in it.
Likelihood Of Ryzen 8000 Releasing This Year
We don't know for sure whether this is a mistake by GIGABYTE or what they are saying is correct. We don't know whether they are even talking about Ryzen 8000 series or whether they are talking about next generation of cheaper AMD Ryzen desktop processors that are yet to be released. Which doesn't make sense though, why would they talk about cheap CPU or APU on a server hardware release page.
However, to understand the likelihood of AMD releasing Zen 5 based Ryzen 8000 processors, one has to look at an interesting Tweet by a well known Twitter based user @harukaze5719.
Going by the above list, one can understand that AMD seems to be releasing new series of processor architecture almost every year from the last few years. So it makes sense for it to continue to do the same. However, in the follow-up Tweet he shows a screenshot where AMD claims that Zen 5 is coming next year, in 2024. He also ponders whether AMD has changed things due to possible cancellation of Meteor Lake desktop by Intel. Ideally, that should mean delay by AMD's side due to lack of competition, not the other way around.
So there's a possibility that AMD can also refresh the current-gen Zen 4 based Ryzen 7000 CPUs and release them this year. There's another possibility that it's talking about Zen 4c processors, which are cloud-optimized CPUs for servers. Or, maybe all this is reading too much into it.
Whatever it maybe, we will come to know more about AMD Ryzen 7000 successor in months to come.
Update: In a statement given to TechRadar, Gigabyte has said that this is a mistake and since then they have updated the original page.
We are sorry that this post was not useful for you!
Let us improve this post!
Tell us how we can improve this post?