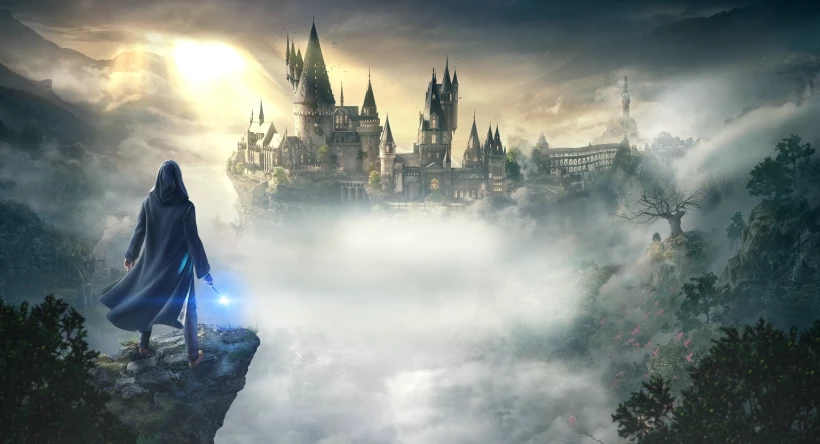 Despite some performance issues, the Harry Potter themed Hogwarts Legacy game has crossed over $1 billion in sales so far. It wasn't even released on previous-gen consoles until now.
Hogwarts Legacy is not just any other game. It's a game set in the Harry Potter universe. This is probably why it is one of the biggest game launches of this year, if not in years.
At it's release, the reviewers were all praise for the game. Not only that, it was also among the top-selling games on Steam and also top-selling games in terms of physical sales in the UK. So much so that it has broken all the sales records.
Now it seems that the game has crossed a big sale milestone.
Crosses $1 Billion In Sales
In the 1Q23 earnings report (PDF) released by Warner Bros., they have announced some things which are really interesting.
First, it reveals that the Hogwarts Legacy game has crossed over $1 billion in retail sales. Second, it reveals that it's the best-selling game year for the company till date. Quoting them:
The Q1 launch of Hogwarts Legacy was the largest release of all time for Warner Bros. Games and is the best selling game year-to-date with over $1 billion in retail sales.
To understand how big this is, one needs to understand this statement they gave in the earnings report:
Content revenue decreased 8% ex-FX, as higher games revenue from the release of Hogwarts Legacy was more than offset by lower TV licensing, theatrical film rental, and to a lesser extent, home entertainment revenues.
In other words, unless we are misreading something, Hogwarts Legacy is literally floating the current quarter earnings of Warner Bros. Otherwise, without the game, the company would have done even worse.
Imagine, a video game running a show of a such a big entertainment company. We haven't heard anything like that before.
Talking in terms of pure sale, something that the above earnings report PDF isn't mentioning. VideoGamesChronicle (VGC) says that the game has crossed 15 million in total copies sold. Not a small number either.
It's important to mention that the game was released on previous-gen consoles, that is PS4 and Xbox One, only today (5th May). So going forward, expect the sales to go even higher.
Performance Issues
Just like any other AAA game release these days, Hogwarts Legacy isn't without its set of performance issues. When TechPowerUp reviewed the game, they found that the game consumed a huge amount of graphics card memory (VRAM).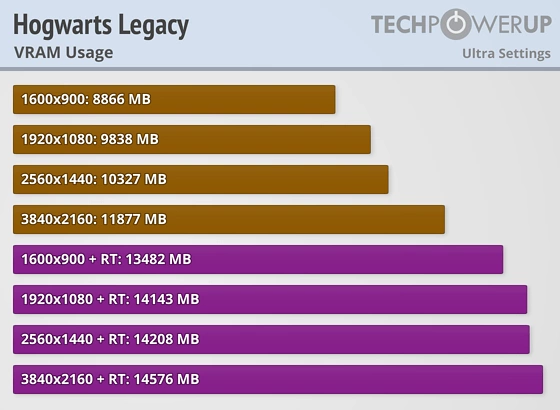 The game was using almost 15GB VRAM at 4K when ray tracing was enabled. However, the bigger problem was that the was game consuming 9GB VRAM at 900p and 10GB VRAM at 1080p.
On 8th March, the developers had released a huge update patch fix. One important fix was:
Improve VRAM usage, especially for video cards with reduced memory.
However, some people on Reddit had reported performance issues when using this patch. User comments on that post mention that disabling depth of field in the game settings could fix those issues. Though we cannot confirm it ourselves.
On 4th May, the developers have released another huge update with a lot of fixes. However, CapFrameX has mentioned on Twitter that this patch, in fact, reduces performance of the game, not the other way around.
Not only him, MxBenchmarkPC on YouTube who has compared previous patch and newer patch shows the same:
This is concerning. While yes, the patch seems to add a lot of things which could affect the game performance, we hope that the developers do something about it.
Closing Words
Hogwarts Legacy is a great game. It has broken many sale records. In fact, it's one of the best-selling games for the company ever.
However, while the developers behind the game are trying a lot to fix gameplay performance issues, they need to do a lot more about it.
We are sorry that this post was not useful for you!
Let us improve this post!
Tell us how we can improve this post?