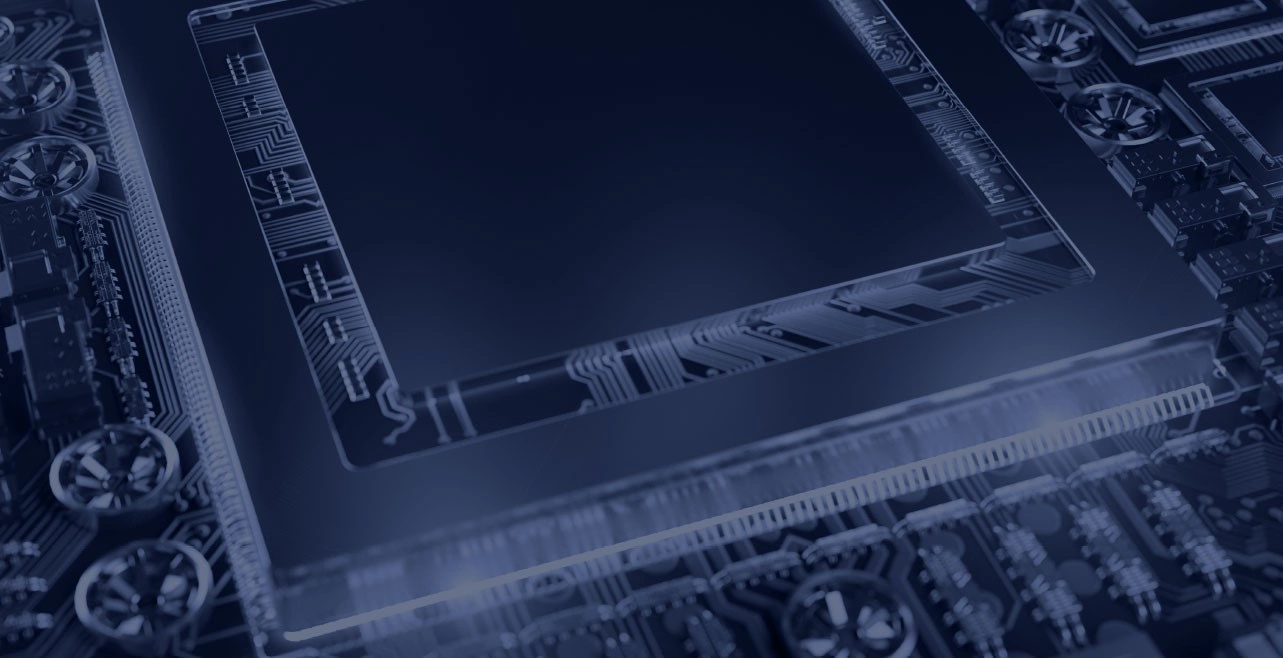 New tech called 3D X-DRAM by NEO Semiconductor allows RAM chips to be stacked like 3D NAND, allowing higher density at lower cost.
Years ago, HDDs with spinning disks were common. They are large in capacity but really slow. To resolve that SSDs were invented.
SSDs had a simple idea. Instead of using spinning disks, SSDs use non-moving parts called NAND memory chips installed on a circuit board. However, SSDs are more expensive to make and come in smaller sizes due to the limitations of a NAND memory chips that go inside them.
While a lot of efforts were made to increase the size of NAND chips, like introduction of MLC, TLC and now even QLC, there are limitations to how further you can go with it.
This is when 3D stacking of NAND chips was invented. It allowed RAM manufacturers to stack NAND chips on top of each other.
Not in few numbers or dozens. But in a couple of hundreds or more. For example, Micron is making 232-Layer NAND memory chips. This is allowing SSD makers to increase the size of SSDs while keeping the costs in check.
Now one company asked itself. Why not try this 3D stacking in RAM chips too.
3D NAND-like DRAM
NEO Semiconductor has announced that it has achieved a breakthrough in 3D stacking of RAM chips. Named 3D X-DRAM, the company calls it the "World's First 3D NAND-like DRAM".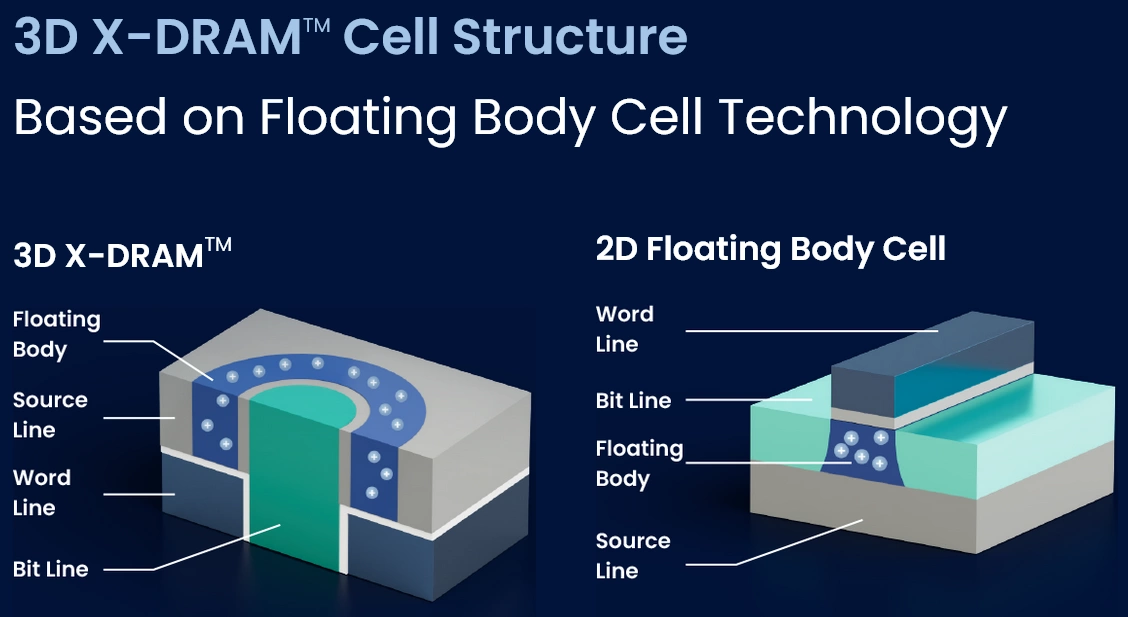 It says that it's a first-of-its-kind 3D NAND-like DRAM cell array structure based on capacitor-less floating body cell technology. It further says that 3D X-DRAM can be manufactured using 3D NAND like manufacturing process. The company claims that the 3D X-DRAM uses just one mask to define the bit line holes and form the cell structure inside the holes.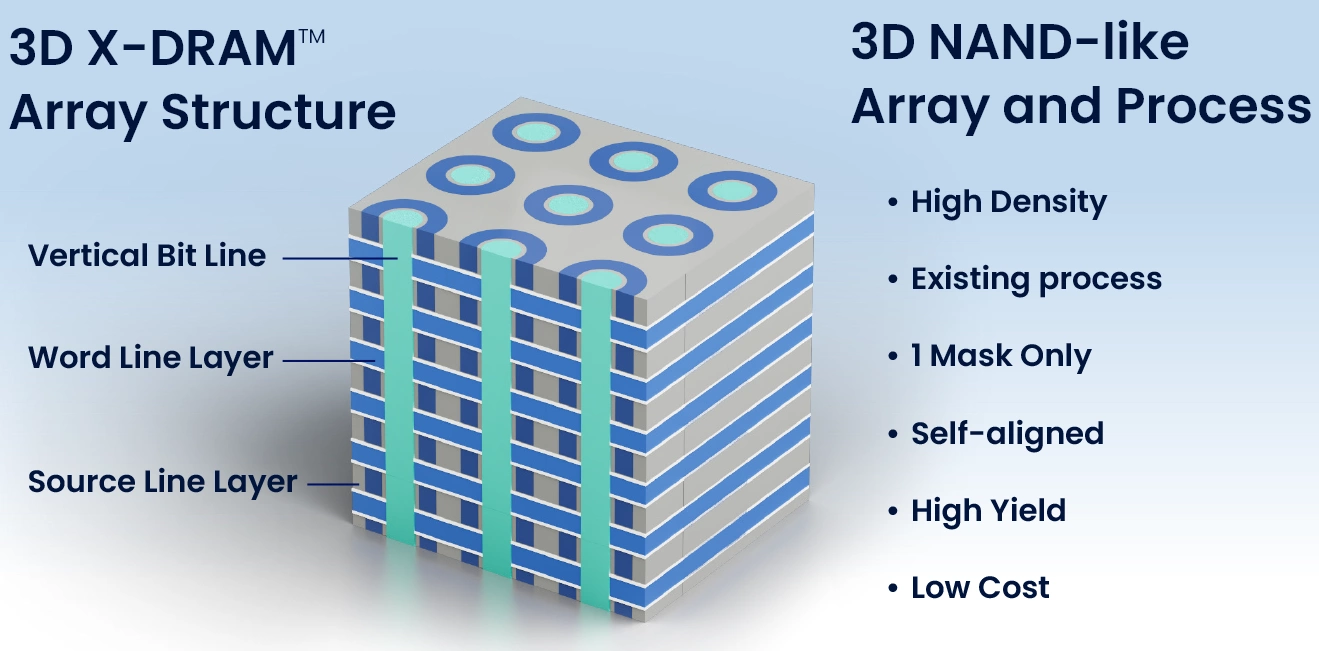 NEO Semiconductor says that based on their estimates, they expect each RAM chip to have 230 layers, with an ability to reach 128 Gb (16 GB) in density, which it claims is 8 times more than what is currently available. Not only that, it expects these chips to reach 1Tb (125 GB) in capacity in 2030s.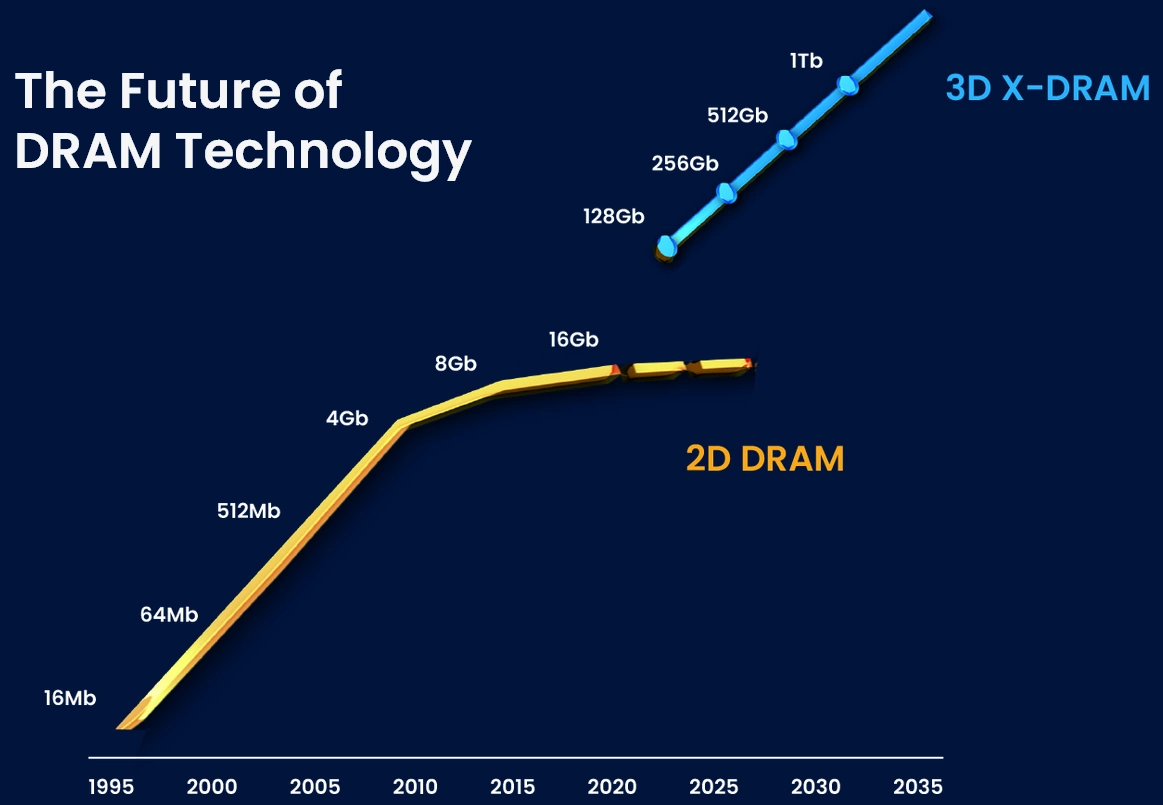 For the record, Samsung uses 16Gb (2GB) RAM chips, with 32Gb (4GB) RAM chips expected to be available soon. So 128 Gb RAM chips are great. With ability to reach 1Tb (125GB), RAMs can be massive in capacities.
That means, if a RAM company puts 8 chips on a RAM, it can easily make a RAM stick with 1TB capacity. Take that to 16 chips per RAM stick, then it becomes 2TB.
We expect that these RAM chips with such a high density will mean that RAM sticks will require active fan cooling. Just like some upcoming PCIe 5.0 SSDs do.
NEO Semiconductor has announced that it will showcase this new tech on 9th August this year, during the Flash Memory Summit.
Conclusion
3D stacking of RAM chips is really a welcome innovation.
But we don't know if and when this tech will actually be physically made available. However, it is possible that all other RAM chip companies could be working on something similar too.
So RAM users are in for more fun. Who knows, Chrome might actually run slightly faster using all that extra RAM available.
We are sorry that this post was not useful for you!
Let us improve this post!
Tell us how we can improve this post?