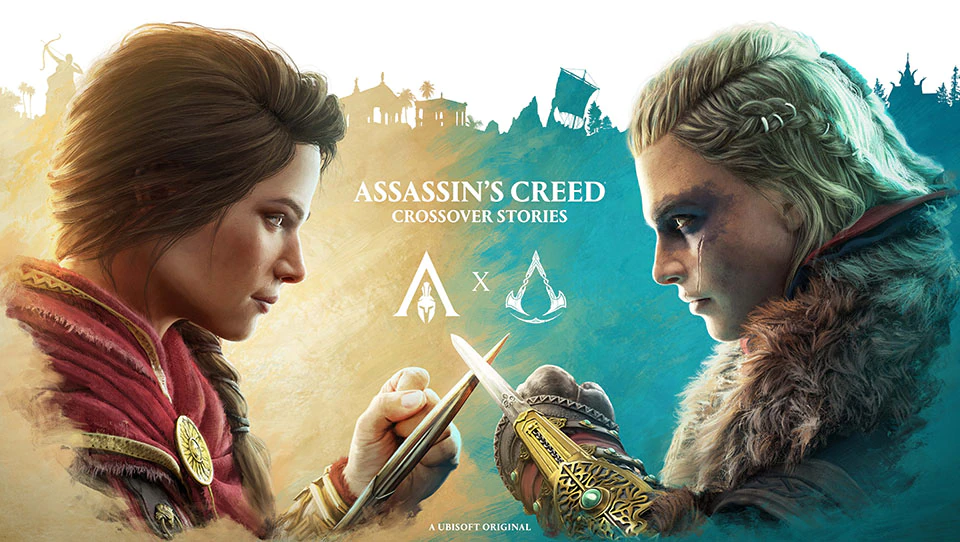 Reports say that Tencent is trying to become a majority shareholder of Ubisoft. It has offered huge amount of money for that.
Ubisoft and Tencent are two of the biggest gaming companies in the world. One being a family owned French company, another a Chinese conglomerate. Both known for their expertise in the gaming industry. Both are in the news again.
While Ubisoft is known for it's Assassin's Creed, Far Cry, Tom Clancy game series, among others. Tencent is known for owning a lot of gaming companies, especially the ones making mobile and online multiplayer games.
For now, however, they are not being discussed for their games. But it's the company which is at stake now.
Reuters is reporting that as per its sources, Tencent is trying to buy a big stake in Ubisoft, which will make it a majority shareholder. This comes years after protecting Ubisoft from a hostile takeover.
Previous Ubisoft Takeover Attempts
In 2015-2016, Vivendi, a mass media company, had tried a hostile takeover of Ubisoft from its owners, the Guillemot family.
The Guillemots own about 15% of a stake in Ubisoft, with the rest owned by others, including the majority of shares being owned by the public. Vivendi meanwhile had started owning 20% and intended a big takeover of the company. To help Ubisoft from being taken over by Vivendi, Tencent bought 5% shares and prevented the takeover. In 2018, Vivendi understood that it cannot continue its takeover attempts and decided to share all of it's Ubisoft shares.
The Guillemots understood the that this was not to be taken lightly. Because they own such a small stake in their own company, it makes the company quite vulnerable for such takeover attempts. So in May this year, as per reports, the Guillemots had started talks with private equity firm to take a complete control over Ubisoft by themselves. This came at the time when there were talks that many firms were trying a yet another takeover of Ubisoft. It looks like Tencent might be in a race too.
Tencent Trying Ubisoft Majority Stake
As reported by Reuters, Tencent is now trying to become the largest shareholder in Ubisoft by buying away a huge amount of shares. Ubisoft's shares were priced at 44 euros before the news came and Tencent is offering about 100 euros per share, which is more than double of its market price.
For that, Tencent has not only decided to buy the shares from the public shareholders, but two of it's to officers had also met the Guillemots and offered them a deal, with an agreement and the price.
We don't know what has Guillemots or other public shareholders have decided. But the price is too big to ignore for now. However, looking at the Guillemot's recent history, they are unlikely to agree so easily.
Tencent's History
Tencent has taken over many gaming companies in the past. It now either owns or has a big stake in many gaming companies like:
Funcom (known for The Longest Journey)
Riot Games (League of Legends, Valorant)
Sumo Digital (LittleBigPlanet)
Turtle Rock Studios (co-developer of Counter-Strike, Left 4 Dead)
Epic Games (Unreal Engine, Fortnite, Epic Games Store)
Frontier Developments (RollerCoaster Tycoon, Elite Dangerous, Planet Coaster, Planet Zoo).
Miniclip (browser and Android)
Bohemia Interactive (Arma)
PlatinumGames (Bayonetta)
Discord (chat platform)
As one can see, these are not small names in the gaming industry. Tencent is consuming them one after another.
There's a reason Tencent is aiming for Ubisoft, though. In the domestic market, it's facing a crackdown from the authorities due to limits being put on gaming hours for the citizens. So Tencent is now aiming global. To increase its profits and assets even further.
Outcome
This is not the first time a major gaming company is being sold. Like Square Enix sold a big number of its studios recently and is possibly being sold (at least a big part of it) to Sony.
While no one knows the outcome of this deal, whether it will go through or not. The problem is Tencent consuming and taking over a huge part of the gaming industry, with some acts of these bought companies not being honorable, to say the least. This comes as a huge worry for the gaming industry and consumers as a whole, that too in a time when the tech industry is facing a post-lock down cut in its sales everywhere.
Title image credit: Assassin's Creed Crossover Stories. Ubisoft.
We are sorry that this post was not useful for you!
Let us improve this post!
Tell us how we can improve this post?