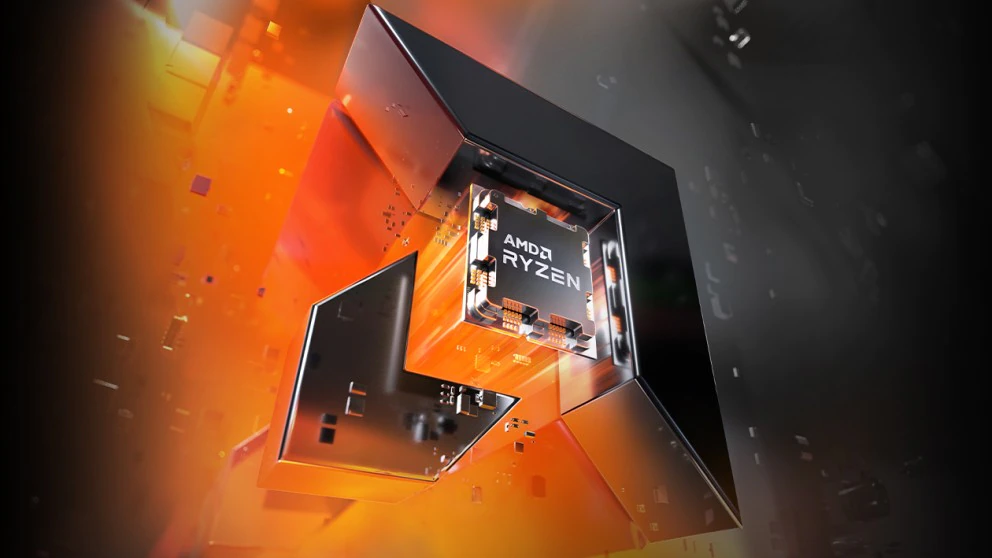 If rumors are to be believed, AMD might release non-X Ryzen 7600, 7700 & 7900 processors in the first quarter of next year.
In August this year, AMD announced its Zen 4 based Ryzen 7000 series processors. These processors have provided great performance increase over the previous Zen 3 based Ryzen 5000 processors. This despite the fact that the new Intel Raptor Lake processors have been defeating them comfortably in gaming benchmarks.
Another problem these new AMD Ryzen 7000 series processors are facing is the overall cost of buying the platform. The new motherboards required for Ryzen 7000 processors are quite expensive. This is unlike both previous gen AMD motherboards and also its competitor Intel CPU's motherboards, which are significantly cheaper than the Ryzen 7000 motherboards.
The reason is simple. AMD went futuristic with their aims. The Ryzen 7000 series works with only DDR5 RAM, supports PCIe 5.0 and also requires an entirely new CPU socket. All this adds to the overall motherboard cost. This is why these new processors from AMD, in-spite of being good, are not that attractive to the buyers. Looks like AMD wants to do something to change that.
New Non-X Ryzen Processors Coming
When AMD released the Ryzen 7000 processors, it released just 4 processors in the line-up. AMD Ryzen 7950X, 7900X, 7700X, 7600X. If rumors are to be believed, AMD might add more processors to the line-up. Specifically non-X processors.
Twitter based leaker chi11eddog (@g01d3nm4ng0) is claiming that AMD is planning to release three new non-X processors. Specifically AMD Ryzen 7600, 7700 & 7900. All these processors are claimed to be releasing in the first quarter of next year, 2023.
As per the claims, the AMD Ryzen 7900 based CPU will have a max speed (boost clock) of 5.4 GHz, which is 200MHz slower than Ryzen 7900X. It is expected to cost $429, a whole $120 cheaper than the 7900X, which released with a MSRP of $549.
The AMD Ryzen 7700 will have a max speed of 5.3GHz, which is 100MHz slower than 7700X. It's said to cost $329, which is $70 cheaper than the 7700X, which came with an original MSRP of $399.
The third on the list is the cheaper AMD Ryzen 7600 with a max speed of 5.1GHz, which is 200MHz slower than the 7600X. It's claimed to cost $229, which again is $70 cheaper than 7600X, which came with an original MSRP of $299.
All of them, however, the leaker claims, will come with a TDP of just 65W. Which is a puts a massive limit in their power consumption. While the Ryzen 7600X and 7700X come with a TDP of 105W, the 7900X has a TDP of 170W. Now for all of that to change to just 65W raises many questions, both about AMD's plans and also leaker's claims.
Conclusion
AMD Ryzen 7000 series processors are not selling as they should and so big is the problem that AMD is massively cutting their production. So the new cheaper processors are much welcome if they come out to be true. It will make the Ryzen platform cheaper and more attractive.
However, the limited TDP can be a big concern. While it's true higher power does not always provide a huge uplift in performance, such a hard limit on the base power of Ryzen 7900 can be an issue. However, PC manufacturer only Ryzen 5900 CPU did have such limit, but as these processors are not available to common consumers directly, so we cannot say for sure. Nor can we say whether these new processors are being made for the public or will be made available only to the PC manufacturers.
Another possibility is AMD releasing a cheaper motherboard chipset to power these processors. Namely, the A620 chipset, which does not have any release date or any specifications yet. Nor AMD seems to have spoken anything about it. Up-till now, we only know about the X670E, X670, B650E, B650 chipsets and none of the motherboards using these chipsets are really cheap.
Whatever it can be. These rumors do give us a fair bit of an idea of what AMD is considering to do. These specs, however, are never final and could always change as AMD engineers experiment with the speed and power requirements and then AMD considers the market position in order to price them competitively. What we can do is to wait and see what AMD does.
We are sorry that this post was not useful for you!
Let us improve this post!
Tell us how we can improve this post?